Cargill unveils progress towards sustainability targets in latest annual report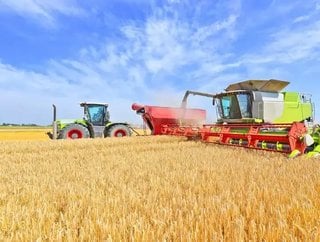 Global food trading giant Cargill has reported on progress towards various CSR goals after posting enormous revenues for 2017. Building on strong earni...
Global food trading giant Cargill has reported on progress towards various CSR goals after posting enormous revenues for 2017.
Building on strong earnings in the latest fiscal year, which saw the company turn over $109bn, Cargill is working to continue growing its business and corporate responsibility impact.
"We are proud of the momentum we have generated this year and look forward to continued progress as we help build the food system of the future," said Chairman and CEO David MacLennan and Executive Vice President and CFO Marcel Smits in the annual report.
"We know we have a clear contribution to make in the world. Working with farmers, customers, communities and other partners, we look forward to making powerful progress."
RELATED STORIES:
The annual report, which covers business results as well as corporate responsibility and sustainability efforts, outlines how Cargill is realising the benefits of two years of work to build a more integrated, agile and focused organisation.
In the last year, the company established a new strategic direction, and reshaped its business portfolio with investments in stra­tegic acquisitions, joint ventures and new and expanded facilities, as well as divestitures in non-strategic assets.
Some highlighted progress includes:
Connecting with new partners to expand markets: Cargill set up joint ventures and strengthened its supply chains to serve growing poultry markets in Asia. In the U.S., it joined with Silicon Valley-based innovator Calysta and third-party investors to construct the world's largest gas fermentation facility to produce FeedKind® protein, a sustainable animal feed ingredient made with microbes that convert methane gas into protein that can be substituted for fishmeal in aqua feeds.
Sharing expertise to boost innovation: Cargill opened three new research centers in Shanghai (China), Colaco (Chile) and near its home base in Minneapolis. At these labs, Cargill is partnering with customers, scientists and others to create new products and solutions for changing markets and consumer preferences.
Applying analytics for growth: Cargill is applying data to give farmers around the world the digital edge they need to be more productive and sustainable. All in all, Cargill's proprietary data network contains about seven petabytes of information.
Scaling up sustainability: The use of renewable energy has long been central to Cargill's operations. As it steps up these efforts, the company also is advancing ambitious goals to decrease greenhouse gas emissions and other sustainability priorities. Partnering with World Resources Institute's Global Forest Watch, the company mapped about 1,900 commodity sourcing areas worldwide to establish a baseline for measuring progress in eliminating deforestation.
Taking action to build stronger communities: During fiscal year 2017, Cargill provided training for more than 650,000 farmers worldwide, which will help them increase productivity sustainably. Partnerships with organizations such as CARE, Feeding America and World Food Program USA were deepened, benefiting farmers, school children, educators and communities around the world. Cargill's global corporate contributions this year totalled $54.7mn.
Cargill is one of the largest US corporations in the world, with 150,000 employees spread across 70 countries.