Beer giant AB InBev reaches for Asia Pacific growth with its first Vietnam brewery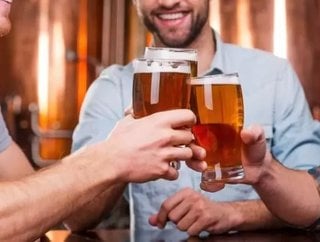 As the largest brewing company in the world (and itself the product of a merger between U.S.-based Anheuser Busch, Brazilian AmBev, and Belgian Interbre...
As the largest brewing company in the world (and itself the product of a merger between U.S.-based Anheuser Busch, Brazilian AmBev, and Belgian Interbrew), AB InBev already has an unparalleled reach through its massive portfolio of brands. But there is always room for further growth—which is why the brewing giant is now moving into yet another new market with the launch of its first ever brewery in Vietnam.
RELATED TOPIC: Could an AB InBev-SABMiller merger be good for Carlsberg and Heineken?
The new Vietnam plant opened today in the southern province of Binh Duong, according to Marketwatch, and is an impressive 100,000 square meter operation that aims to introduce Vietnamese consumers to major AB InBev global brands like Budweiser and Beck's. While slightly behind schedule in its opening, AB InBev has been anticipating this entry into Vietnam for several years, seeing it as a strategic move to further the company's global growth:
"The decision to build a brewery in Vietnam underscores AB InBev's belief in the long-term growth potential of the Vietnamese market," said spokeswoman Karen Couck in 2013, when the company obtained an investment license from the Vietnamese government.
Vietnam may not have had AB InBev in its borders before, but it's no stranger to beer—as MarketWatch also points out, Vietnam is one of Southeast Asia's top beer consuming countries with a consumption rate of 3.2 billion liters in the last year alone. The country is home to a robust craft brewing culture marked by the presence of well over a dozen microbreweries that have inspired beer tourism as well as a recent rise in home brewing.
RELATED TOPIC: Champions announced for the International Brewing and Cider Awards 2015
Vietnamese consumers are also already familiar with the brands of other major global macrobreweries: Carlsberg Group has been in Vietnam since 1993 through joint venture South East Asia Brewery and a 50 percent share in Hue Brewery Limited (HBL), Heineken Asia Pacific operates in Vietnam through wholly-owned Asia Pacific Brewery Hanoi Ltd (APBHN) and a majority share in Vietnam Brewery Ltd (VBL), and SABMiller produces and markets several of its global brands including Gambrinus and Peroni within the country.
RELATED TOPIC: Top 10 biggest brewing companies
On the one hand, synergies in similar emerging markets could help AB InBev make a convincing case in its continued interest in acquiring SABMiller. As for the other brands in Vietnam right now, Heineken and Carlsberg Group (not to mention craft breweries) are AB InBev's biggest competition in all markets—this entry into Vietnam could mean that AB InBev is aiming to make that competition even fiercer.
RELATED TOPIC: AB InBev commits to cutting emissions in logistics operations by 15 percent
But beyond direct competition, this is simply a smart strategy in a growing market. AB InBev has had a large presence in China for years now, as the owner of Chinese brewing company Fujian Sedrin Brewery Co. since 2006; last year the beer giant advanced its presence in Asia further with the acquisition of Oriental Brewery, the largest brewing company in South Korea. With an already documented interest in beer, Vietnam is a logical next step for AB InBev to improve its reach in the Asia Pacific market.
Check out the latest edition of Food Drink & Franchise!
[SOURCE: MarketWatch]