Beef Products Inc Reports Sales Climb, Plans to Reopen Kansas Facility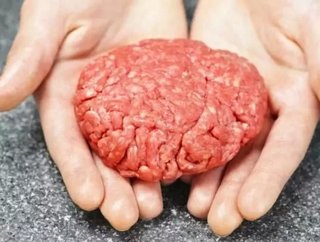 Everyone in the food production and processing industries remembers the term "pink slime" and the havoc that it caused in 2012. Beef process...
Everyone in the food production and processing industries remembers the term "pink slime" and the havoc that it caused in 2012. Beef processing company Beef Product Inc (BPI) was hit especially hard throughout the scandal, closing three of its four facilities and filing for bankruptcy as sales plummeted while fast food franchises and retailers distanced themselves from its controversial "lean finely textured beef" products.
But where BPI was once hanging on by a thread, now it's preparing for a comeback. The company has announced that sales are up, and that's allowing it to start ramping up operations.
Today CNN reports that revenue is improving at Beef Products Inc. thanks to an overall rise in beef sales and demand despite higher prices for beef as a commodity. According to BPI, this combination of circumstances has led producers and retailers to start thinking twice about how much they want to let go of less expensive ground beef options.
That rising demand for cheaper ground beef filler on the rise is putting BPI back in the saddle. The company itself has not yet updated its website with any press releases since 2013, but reached out to media outlets with the news that it is reopening one of the three production facilities that were shut down as BPI declared bankruptcy in April of 2012:
Beef Products said it plans to reopen a plant in western Kansas next week, hiring between 40 to 45 workers. It had employed 230 workers before it closed. Its only plant now operating is in Dakota City, Nebraska.
This could be the beginning of an interesting new trend in food production and food processing. It has been years since the term "pink slime" has been kicked around in the media in earnest – as commodity costs rise, will the pressure to keep costs down cause a more widespread return to lean finely textured beef as a staple ingredient? Will producers and retailers reintroduce it quietly or – following the lead of Cargill, who has promised to clearly label all of its products containing finely textured meat products – will a greater effort be made to keep consumers informed?
At any rate, Beef Products Inc. has at least succeeded in surviving the worst of times and is now looking forward to what the future might hold.
[SOURCE: http://money.cnn.com/2014/08/13/news/companies/pink-slime/]