Analysts weigh in on AB InBev merger potential with Diageo or SAB Miller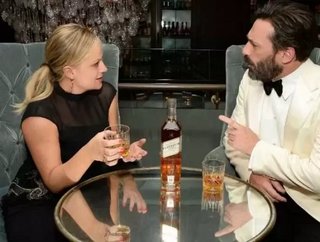 Anheuser-Busch InBev is seemingly never too far away from its next merger or acquisition, but many of these are pickups of much smaller breweries that a...
Anheuser-Busch InBev is seemingly never too far away from its next merger or acquisition, but many of these are pickups of much smaller breweries that are absorbed into the AB InBev brand portfolio. This year, however, the beer conglomerate could be gearing up for a major catch. What could that catch be? Analysts are weighing in.
The prevailing notion has been that AB InBev will be making an offer to UK-based beer giant SABMiller. This is not only a popular theory, but could be beneficial to all the major macrobrewing companies (including the slightly smaller Heineken and Carlsberg Group who could pick up any assets that AB InBev or SABMiller are made to divest in order to secure the deal without raising antitrust flags). But not everyone is positive that the deal is really happening.
RELATED TOPIC: Could an AB InBev-SABMiller Merger Be Good for Carlsberg and Heineken?
Analyst Brian Sudano of Beverage Marketing Corporation offered a skeptical opinion on the potential for this merger going through, stating that it doesn't seem like the potential synergies between SABMiller and AB InBev would be worth what AB InBev would have to pay to secure the acquisition, and that SABMiller's largest strengths are in Europe while AB InBev is trying to grow in more emerging markets:
For the Brazilian owners of ABI, buying another beer company is the end of the road for sustained growth in beer. This is not a particularly disruptive, game changing, legacy. It proves that they were great consolidators but there have been many others in business history and they will not be the first. I believe that ABI will be looking for transformative capability acquisitions going forward. SABMiller in my point of view does not fit.
RELATED TOPIC: Beer giant AB InBev reaches for Asia Pacific growth with its first Vietnam brewery
So if not SABMiller, then who? Rumors have also started to swirl that the company could be in merger talks with UK-based spirits giant Diageo—this would also be a major deal that could give AB InBev access to some of the largest liquor brands in the world from Smirnoff to Johnnie Walker in addition to beer brands like Guinness and Red Stripe. But is that what AB InBev really wants? Analysts aren't so sure, and have been reporting that rumors of a Diageo merger are likely no more than that—rumors, possibly generated to push shareholders toward a definitive decision on another brand:
RELATED TOPIC: Diageo Announces Changes to Executive Committee and Board of Directors
In the report Susquehanna noted, "By industry, we rank the probability of the next AB InBev M&A target as follows: beer, soft drinks, liquor, coffee, food. So liquor is part of the conversation, but we see less opportunity for synergies with a liquor company than with other beer or soft drinks companies (drop sizes, frequency of delivery, supply chain savings), and given the relevance of investing and nurturing brands in liquor, we see the liquor industry further away from the AB InBev M.O."
In the same report, Susquehanna analyst Pablo Zuanic also predicted a 75 percent change of AB InBev merging with SABMiller before the year is over. So if one was to place their bets, it seems that the smarter choice between the two is still on Miller to be the next brand under the AB InBev umbrella. But at this point, it's anyone's game.
Check out the latest edition of Food Drink & Franchise!
[SOURCE: PR Newswire; Benzinga]