5 Things We Learned From the Nielsen Global Snack Food Sales Report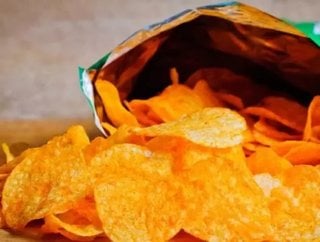 From savory chips and jerky meats to sugary candies and bubble gum, snacks are created to fill the space between the recommended three meals a day &ndas...
From savory chips and jerky meats to sugary candies and bubble gum, snacks are created to fill the space between the recommended three meals a day –they are portioned to be small and unobtrusive by definition. Nevertheless, they're certainly making a big profit impact. According to a new report by the famous polling and information company Nielsen, consumers around the world spent $374 billion on snack foods between 2013 and 2014. That's a 2 percent increase compared to last year, which is not half bad. But there's a lot more to the report than just that final figure:
1. North America and Europe Spend the Most, but Latin America and AMEA are Growing Fast
As the report indicates, sales are up across the board – while the largest sales come out of Europe and North America ($167 billion and $124 billion, respectively), Nielsen also noted larger year-over-year sales percentage increases in Latin America (a 9 percent increase to $30 billion), the Middle East and Africa (5 percent to $7 billion), and Asia-Pacific regions (a 4 percent increase to $46 billion).  
2. Sweets Sell Most in Volume, But Savory Snacks are a Swiftly Rising Trend
Also noted across the board is an increasing desire for snacks that fall on the savory end of the spectrum. While sweets dominated in terms of total sales, savory snacks like crackers, pita chips, jerky and dried meats, salsa and hummus all saw significant sales upticks over last year, denoting a change in consumer behavior that food manufacturers and food processors should certainly take into consideration:
"Non-sugary snacks closely aligned with meal-replacement foods are showing strong growth, which signals a shift in a consumer mindset to one focused on health," said [Susan Dunn, executive vice president, Global Professional Services, Nielsen]. "While conventional cookies, cakes and confections categories still hold the majority of snack sales, more innovation in the healthy snacking and portable food space is necessary to adjust to this changing dynamic."
3. Fresh Fruit Tops Consumer Picks for Favorite Snacks, But Variety Rules
According to the Nielsen survey, fresh fruit held the top plurality with 18 percent of consumers claiming it as the one snack they would choose above all others. Chocolate came in second with 15 percent, with all other categories from potato chips to sandwiches spread fairly evenly in the single digits.
Still, that doesn't mean that consumers reach for that fruit every day. The survey also found that most consumers chose from a wide variety of snack choices over a 30-day period encompassing everything from vegetables and dips to popcorn and instant noodles.
4. Consumers Habits are Changing – Snacks Aren't Just for Between Meals Anymore
Speaking of instant noodles, another interesting finding of the survey is that consumers aren't necessarily all treating snacks like between-meal holdovers anymore. A full 45 percent of consumers have used snack foods as a meal replacement, most often substituting snacks as a replacement for a larger breakfast:
"There is a perception that snacks are intended more for in-between meals than for actual meal replacements," said Dunn. "But busy, on-the-go lifestyles often dictate a need for quick meals, and many opt for fast food options that can be high in calories and low in health benefits. There is a massive untapped opportunity to gain market share in the nutritious, portable and easy-to-eat meal alternative market that snack manufacturers could fill."
5. Consumers Still Choose Their Snacks by Gut Feelings at the Register
Just because consumers are eating snacks as meal replacements more often, that doesn't mean that any more planning or forethought goes into them – snap decisions are still being made at the register, and that means that the most successful snacks are still those that appeal to a consumer's most immediate desires:
"The competitive landscape in the snacking industry is fierce," said Susan Dunn, executive vice president, Global Professional Services, Nielsen. "Demand is driven primarily by taste and health considerations and consumers are not willing to compromise on either. The right balance is ultimately decided by the consumer at the point of purchase. Understanding the 'why before the buy' provides the foresight necessary to deliver the right product to the right consumer at the right time."
A little something healthy or a little something sweet – no matter how the profits or demographics stack up, that's what consumers are ultimately looking for in a snack, and it's a factor that is not likely to change any time soon.
[SOURCE: Prepared Foods]