3 Reasons Cargill Joined the Race for Software-Powered Farming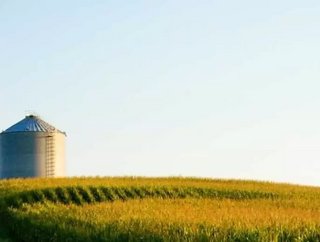 This week food processing company Cargill announced that it is developing a new agriculture software service, NextField DataRx, to help farmers analyze...
This week food processing company Cargill announced that it is developing a new agriculture software service, NextField DataRx, to help farmers analyze their weather and soil conditions and plant smarter for better yield output. While Cargill has always been in the business of helping its suppliers with crop advice, the Wall Street Journal reports that Cargill estimates its new service could help farmers increase their corn crops by as much as 5-10 percent. The company plans to start selling its software services in two test markets this summer, with further plans to expand its services in the years to come.
But Cargill isn't the only game in town developing software for the agriculture industry: as the report states, Cargill's actually pitting itself squarely against several other data-analysis software services including major competitors like Monsanto, who spent $930 million buying out Silicon Valley startup Climate Corp for its technology, and DuPont who is working with the USDA and the University of Missouri for its ag tech. So why is Cargill throwing its hat in the ring as well? Here are some compelling points that would make the effort well worth Cargill's while:
1. It's Better to Keep Your Consumers On Brand
It's great that consumers are buying your seeds and planting your crops. But if they have to turn to another brand for data-analysis software or equipment – especially when that software and equipment is produced by one of your key agricultural competitors like Monsanto or DuPont – you run the risk that they could one day decide to make the switch to working with that other brand entirely. By engineering your own service, Cargill would be able to keep its customers on brand more consistently with the likely result of better retention.
As the Wall Street Journal points out, Cargill may have a big advantage over its competitors in this regard as far as consumer trust, especially compared to competitors who have a vested interest in selling more seeds:
The prospect of handing over years' worth of details on their farms to big agricultural companies has troubled some farmers. Some groups, such as the American Farm Bureau Federation, have voiced concern that seed companies could steer farmers to particular seeds and sprays, or recommend higher planting rates, to sell more products. Officials for DuPont and Monsanto have said they don't use farmers' information to price seeds and that farmers retain ownership of their data.
Because Cargill buys grains once they've been grown, rather than selling the seeds to grow them, experts note that it has the best chance of keeping a distance from any data gathered and staying independent.
2. Technology is the Future
Technology is the way forward for everything, and that certainly includes the agriculture industry. Severe weather patterns from floods and frost to heat waves and drought still have the ability to wreak havoc on a crop, costing their growers and the processors they supply millions of dollars in lost revenue. But if technology could help farmers to eventually better predict and sidestep these damaging patterns, why not take advantage of it?
3. Better Output Means Bigger Profits for Everyone
Probably the biggest reason of all for Cargill to develop its own analysis software: as a grain buyer and processor, Cargill needs those crops that are being grown. Cargill also needs the crops being grown to be of healthy and of good quality. When crops fail, that's not just lost revenue for farmers – it's also lost revenue for Cargill, who isn't able to process the grains into produce to sell to its own buyers. Therefore, a farming operation that is able to produce a better crop is a farming operation that benefits Cargill.
[SOURCE: Wall Street Journal]