Hotel & Resort Innovation Expo
Tue 10 Oct - Wed 11 Oct, 2023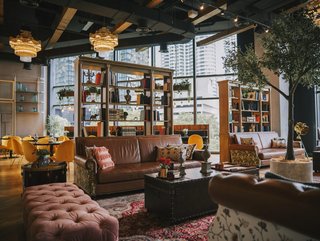 The UK's Leading Business Event Dedicated to Innovating the Hotel Industry
On the 10th and 11th of October 2023, Hotel & Resort Innovation Expo will check into ExCeL, London, and transform it into the central hub for hotel professionals looking to capitalise on the growing market. With a free ticket, gain insights into the industry and speak with other like-minded hoteliers, while receiving and expressing original ideas!
This is an unmissable opportunity to connect, add names to your contact book, and form career-long relationships.
Exploring 6 key verticals, the 2023 edition of the show will be the one destination for all your hospitality needs. Become an expert in building a brand story, engaging your community, curating a bespoke experience for your guests, and taking your hotel into the future. At the same time, improve your hotel's physical makeup and flow.
Hotel & Resort Innovation Expo will provide you with the latest updates within the sector, including hundreds of hand-picked exhibitors with tools to enhance your guest experience, sustainability efforts, and even the resources to tackle operational and marketing challenges.
The organisers have pulled together industry experts across various topics who will bring over 30 hours of seminar discussions and unmissable insights into the sector! Hotel & Resort Innovation Expo has partnered with some incredible organisations including headline partner, the Institute of Hospitality, to bring you the UK's leading business event dedicated to innovating the hotel sector and the most comprehensive expo to date, providing a platform for forward-thinking hoteliers to come together to stimulate new conversation and find the ways to upgrade their hotel offerings.

Running alongside 6 other industry-leading hospitality shows, forming the Food Entrepreneur Show Family, this 2-day event is a full immersion into the sector.
Whether you need to increase your occupancy rate, keep up with the trends to boost your profits, or hear from the experts, make sure to attend on the 10th and 11th of October at ExCeL, London for the most important event in the hospitality industry.
Keep an eye on the official show website and social media channels for updates, announcements, and industry news, and register for your free ticket to the UK's leading business event dedicated to bringing innovation to the hotel industry.