Supermarket sales of alcohol soar while pubs struggle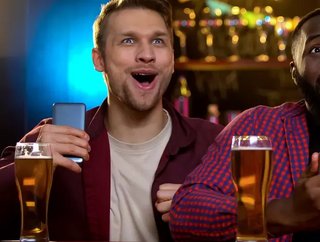 More than 7m pints are expected to be brought during the Euros final, yet pubs will lose out due to restrictions and supermarket sales will fill the gap
The British Beer & Pub Association (BBPA) has welcomed the first Three Lions final in over 50 years, but has warned that trading restrictions will hinder what would have been a welcome boost for pubs. 
The Association has predicted that England fans will buy over 7m pints during the final UEFA Euro 2020 match, which will see England face Italy on Sunday 11th July. It is the first time England will play in the finals for 55 years and fans are jubilant to have made it this far - but winning is still the goal.
Pubs struggle with restrictions while supermarket sales of drinks soar
Pubs however, will not be so triumphant. The association has warned that pubs are set to lose out on nearly £9m in beer sales during the final due to trading restrictions. 
If the restrictions had been removed, pubs would have been able to sell an estimated 2.4m more pints to football fans. 
Once all restrictions on pubs are lifted, the BBPA has urged the Government to invest in pubs, so they can begin their post-pandemic recovery. 
However, a rise in Coronavirus infections among England fans has been blamed on drunken fans.
Supermarkets however, are promoting deals on alcohol and soft drinks for fans watching the match from home. Kantar data has shown sales of alcohol have risen by 22% over the last month.
A beer sector to be proud of 
The British Beer & Pub Association supports the Long Live The Local campaign, which celebrates pubs and brewers, in addition to urging the UK Government to invest in their recovery. 
The association is calling for:
Reform of VAT, beer duty and business rates on pubs and breweries to help build stronger communities

Jobs - as previously reported in

Food Digital

, Brexit and the pandemic have caused a shortage in roles for hospitality and food jobs

Investments which will lead to a thriving British beer and pub sector to be proud of.
"After a 55 year wait, it is incredible to see England reach a tournament final", said Emma McClarkin, Chief Executive of the British Beer & Pub Association. "Sadly though, the restrictions still in place on pubs are going to greatly hinder any boost they could have hoped from it. We expect England fans to buy over 7 million pints during the match at the pub. However, if restrictions had been lifted already for the final, we think as many as 9.5 million pints could have been sold during the match. Only when the restrictions are removed can our pubs recover, but to do so they need Government investment to build back better."