Recruitment survey shows struggle to fill hospitality jobs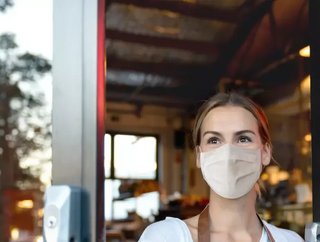 A survey from the Recruitment & Employment Confederation shows that Brexit and the pandemic have caused a shortage in roles for hospitality and food jobs
Hospitality and food businesses are hiring and wages are rising, but employers are facing the biggest deterioration in the availability of candidates to fill new roles in the sector, for more than two decades.
A monthly report from the Recruitment and Employment Confederation (REC) said the reopening of the economy has led to an increase in hiring in the hospitality and food sectors but the high demand for workers is not being met.
A return to normal requires more workers
The steady return to more normal business operations has led to greater demand for staff . As businesses move back into their offices, or begin hybrid working between home and the workplace, there is a need to be filled for tea breaks, caffeine fixes and working lunches. The hospitality and food sectors and trying to fill the vacancies:
Permanent staff appointments expanded at the quickest rate since 1997

Temp billings growth hit the highest for nearly 23 years

Permanent appointments growth hit a series record 
At the same time, vacancy growth hit a new series record.  
The availability of workers declined at an unprecedented rate, driven by faster falls in the supply of both temporary and permanent staff.
As a result, rates of starting pay rose rapidly at the end of the second quarter.  
Improved business confidence leading recovery
The report is compiled by IHS Markit, from responses to questionnaires sent to a panel of around 400 UK recruitment and employment consultancies.
"Recruiters are working flat out to fill roles across our economy", said Neil Carberry, Chief Executive of the REC. "The jobs market is improving at the fastest pace we have ever seen, but it is still an unpredictable time. We can't yet tell how much the ending of furlough and greater candidate confidence will help to meet this rising demand for staff. In some key shortage sectors like hospitality and food, more support is likely to be needed to avoid slowing the recovery. That means supporting transitions into growing sectors through unemployment support and new skills programmes, as well as making sure the new immigration system reacts to demand."
"June's data confirms that momentum in the jobs market continues to surge, with improved business confidence leading to record high recruitment activity", said Claire Warnes, Partner and Head of Education, Skills and Productivity at KPMG UK. "As we move towards the final easing of pandemic restrictions, permanent role availability increased at the quickest rate since the survey began in 1997 and temporary roles rose to the greatest extent for 23-and-a-half years. But for the fourth month running we're seeing a decline in the availability of candidates to fill all these new roles and the most severe deterioration for 24 years. We need action from businesses and government to reskill and upskill furloughed and prospective workers now more than ever, as the increasing skills gap in the workforce has the potential to slow the UK's economic recovery."