WHO warns: Aspartame Diet Coke sweetener may cause cancer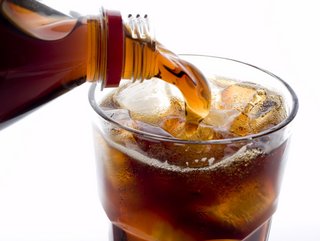 Aspartame, which is used as a sweetener in fizzy diet drinks like Diet Coke and sugar-free Sprite, has been labelled as a potential carcinogen for the first time by the World Health Organisation
Aspartame, a common sweetener used in diet drinks, has been declared a possible cancer risk by the WHO, sparking debates across food and beverage sectors
A key ingredient and common sweetener will be declared as a potential cancer risk next month, which is set to spark huge debates between those within the food industry and regulators.
Aspartame, which is used as a sweetener in fizzy diet drinks like Diet Coke and sugar-free Sprite, has been labelled as a potential carcinogen for the first time by the World Health Organisation's (WHO) cancer research unit, the International Agency for Research on Cancer (IARC).
The product is a low-calorie artificial sweetener, which is approximately 200 times sweeter than sugar and is commonly used as a substitute for sugar in foods and drinks. It is classified as an E number, which is a term commonly given to additives in food in drink products.
Unavoidable impact on the global beverages industry
The product is a low-calorie sugar substitute designed to enhance flavour. It can be found in soft drinks, such as Diet Coke, sugar-free Sprite, and Zero Sugar Fanta, as well as in gelatin, confectionery, desserts, and other sugar-free foods. Diet Pepsi announced in 2020 that its sugar-free drinks would no longer be made with the artificial sweetener.
JECFA (the Joint WHO and Food and Agriculture Organisation's Expert Committee on Food Additives) has ruled that aspartame is safe to consume within accepted daily limits for more than forty years. The Independent reported that JECFA previously surmised that an adult weighing 60kg (132 pounds) would have to drink between 12 and 36 cans of diet soda every day to be at risk.
Researchers have been continually reviewing the impact of ultra-processed foods and sweeteners on our bodies and how these ingredients in foods can have a long-term health impact.
WHO in particular has released previously guidelines on non-sugar sweeteners (NSS) in May 2023, which recommends against the use of NSS to control body weight or reduce the risk of noncommunicable diseases (NCDs).
It is likely that the impact on the food and beverage industry is huge, given that many drinks companies will need to consider an alternative substitute for sugar or sweetener. Health advice from the WHO has the potential to affect consumer choice when considering which product to buy.
The food industry has already expressed serious concerns about the reports on Thursday. Frances Hunt-Wood, the secretary general of the International Sweeteners Association, said (as reported by The Guardian): "IARC is not a food safety body.
"Aspartame is one of the most thoroughly researched ingredients in history, with over 90 food safety agencies across the globe declaring it is safe, including the European Food Safety Authority, which conducted the most comprehensive safety evaluation of aspartame to date."
Further research is set to be conducted on the sweetener, which will ultimately help agencies, consumers and manufacturers alike draw firmer conclusions moving forward.