Which Top 10 Supermarkets are Offering the Best Customer Experience?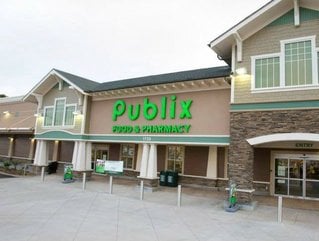 How does a business stay on top? It's all about offering something that customers can't get anywhere else. That can be a challenge for su...
How does a business stay on top? It's all about offering something that customers can't get anywhere else. That can be a challenge for supermarkets—barring the scope of a market's private label lines, products tend to be fairly similar from one supermarket to another. In this case, it's important to think beyond what's stocked on the shelves and give consumers additional reasons to keep coming back.
The most solid and time-tested ways to retain consumers and build a following is also frequently the simplest ways: give customers the highest quality experience. According to experience-centric research and consulting agency Temkin Group, supermarkets have everyone else beat in that regard—in Temkin Group's fifth annual customer experience ratings survey, examining reports of customer experiences at 293 businesses across 20 different industry sectors, supermarkets claimed the top three spots.
The survey was based on three areas: success (did the customer achieve what they wanted to achieve from their visit with the business?), effort (how easy was it to interact with the business?) and emotion (how did the customer feel after this interaction?). According to Temkin Group, the survey over the years has found that businesses of all types tend to succeed with customers when they succeed in deploying the following four competencies:
Purposeful Leadership: Leaders operate consistently with a clear set of values.
Employee Engagement: Employees are aligned with the goals of the organization.
Compelling Brand Values: Brand promises drive how the organization treats customers.
Customer Connectedness: Customer insights are infused across the organization.
It stands to reason that the top brands on the list will also be those who have mastered these four pillars of success. So who made the grade? Check it out:
1. Publix
Experience Rating: 85%
Overall Rank: #1
Publix fans are passionate about the Florida-based chain, going so far as to write Buzzfeed listicle odes to the greatness of its sub sandwiches, its private label product lines, its clean bright appearance and its friendly staff. The chain also managed to make another recent list of the Best Places to Work in the United States, proving that strong employee engagement goes a long way toward consumer satisfaction.
2-3. Aldi / H-E-B
Experience Rating: 84%
Overall Rank: #2
Germany-based discount chain Aldi is tied with San Antonio, TX-based H-E-B Grocery Stores for second place in the battle for the overall best customer experience. Aldi ranked notably higher than H-E-B in terms of "effort," indicating an easier shopping experience, while H-E-B outranked Aldi in terms of "emotion" suggesting a stronger loyalty to a regional brand over a larger European transplant. But while the two chains take different paths, both achieved identical scores in the area of "success."
4. Trader Joe's
Experience Rating: 82%
Overall Rank: #4
Trading almost solely in own brand products, Trader Joe's is unique on this list in that it can also rely heavily on its unique selection to draw in consumers. But its emphasis on good service and investing in its employees also fosters the kind of positive environment that makes for loyal returning customers. The chain manages to lead the supermarket sector in terms of "emotion," showing that consumers tend to associate their Trader Joe's experiences with good times and good feelings.
5. Hannaford
Experience Rating: 81%
Overall Rank: #8
Hannaford is the first of two supermarkets on this list owned and operated by parent company Delhaize Group (the second being Food Lion). Hannaford ties with Publix for the top score in the "effort" component of the experience survey, not just in supermarkets but across all sectors as well. Its 91% ranking indicates that consumers consider shopping at Hannaford's a breezy and stress-free experience—which really is exactly what we want when we're going grocery shopping.
6. Hy-Vee
Experience Rating: 80%
Overall Rank: #13
Iowa-based Hy-Vee has long used its friendly service as a selling point, claiming that there's "a helpful smile in every aisle," and the results of the Temkin Group survey indicate that it's not false advertising. The employee-owned chain is ranked highly as a positive place to work, and customers appreciate Hy-Vee's spirited staff—the chain ties with H-E-B and Hannaford's with high "emotion" rankings.
7-11. Whole Foods Market / Food Lion / ShopRite / Kroger
Experience Rating: 78%
Overall Rank: #22
It's a melee brawl to round out the top 10—and since all four of these supermarket chains clocked in at the same 78% consumer rating, we're including all of them here and turning this Top 10 up to eleven. From national premium brand Whole Foods Market (another Best Place to Work as well!) to regional discount brand ShopRite, all four of these cater to different demographics. But what they all have in common are that they deliver on giving those demographics exactly what they're looking for with the service they expect. 
Check out the whole list and survey here.