Top Ten Sustainable Brand Acquisitions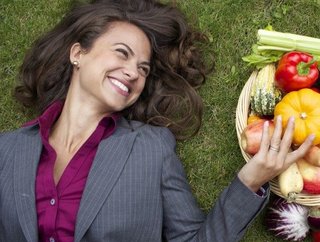 Check out this story and more...
Check out this story and more in our November 2014 issue of Food Drink & Franchise!
Small brands don't always stay small brands forever. Sometimes they grow on their own accord, but more often than not they are acquired by a parent company. Every year, dozens are snapped up by multinational corporations hoping for some mutual benefits – in helping provide a smaller brand with the production and distribution power to succeed on a larger scale, that parent company might also absorb the good will and consumer following that the smaller brand has built up.
10. Stonyfield Farm (2004)
Acquired By: Groupe Danone
Equity Stake: 80 Percent
Groupe Danone may not own Stonyfield Farm completely, but it is quite the majority shareholder with an 80 percent equity stake in the organic yogurt brand. This ten-year partnership has worked out quite well for Stonyfield Farm overall, granting the once-small business access to larger retailers like Walmart and further distribution throughout Danone's network in Europe.
9. So Delicious (2014)
Acquired By: WhiteWave Foods
Price: $195 Million
Consumers are demanding non-dairy milk alternatives – and with the popularity of Greek yogurt refusing to recede, the demand for non-dairy yogurt alternatives is just as strong. No one is a bigger force in the dairy alternatives market than WhiteWave Foods, and this year the brand made a bid to consolidate and grab more of the market share by moving to acquire smaller plant-based beverage and yogurt brand So Delicious.
8. Horizon Organic (2004)
Acquired By: Dean Foods
Price: $216 Million
In the early 2000s, Dean Foods still owned WhiteWave Foods and was looking for an organic milk producer to bridge the gap between Dean's conventional milk brands and WhiteWave's plant-based milk alternatives. Horizon Organic fit the bill, and over a period the company purchased equity until finally in 2004 it bought all remaining shares to own Horizon outright. Horizon Organic caught some flack from the Organic Consumers Association while under Dean Foods' management, facing allegations that the company was shirking proper organic standards. Perhaps Dean Foods decided that organic was not worth the extra effort – Horizon followed WhiteWave Foods when the subsidiary spun off in 2013.
7. Naked Juice (2006)
Acquired By: PepsiCo
Price: Not Disclosed
Naked Juice was the quintessential health juice at the first glimmer of a juicing trend.  Sensing the possibilities of the juice market taking off, as well as a general waning of consumer interest in mainstream soft drinks, PepsiCo snapped up Naked Juice from small private equity group North Castle Partners, who had purchased the brand from its original owners in 2000.
6. Ben & Jerry's (2000)
Acquired By: Unilever
Price: $326 Million
Iconic Vermont-based ice cream brand Ben & Jerry's had always been famous for its social and environmental campaigns, opposing chemicals and use of rGBH in its products. So consumers were apprehensive when the brand was purchased by global giant Unilever in 2000. While some ingredients have changed, leading Ben & Jerry's to discontinue its Eco-Pint packaging and to stop using the label "All-Natural" in 2010, the brand does still remain dedicated to supporting a variety of social causes including the World Wildlife Fund.
5. Kashi (2000)
Acquired By: Kellogg Company
Price: Not Disclosed
Back in 2000 Kellogg Company made news with its acquisition of La Jolla-based fan favorite healthful muesli cereal brand Kashi. It should have been a slam dunk acquisition, but Kellogg failed to stick the landing by letting ingredient quality and GMO integrity slip, leading to a drastic drop in brand perception.
4. Cascadian Farm (1999)
Acquired By: General Mills
Price: Not Disclosed
In 1999 General Mills acquired Small Planet Foods, rolling into its portfolio several organic and natural brand names like Cascadian Farm Organic and Muir Glen. In 2006, Michael Pollan criticized Cascadian Farms in his book "The Omnivore's Dilemma" for sliding on standards to only just meet the requirements for organic certification. Nevertheless, General Mills has been resolute in keeping Cascadian products organic and GMO-free while also contributing to important social causes like bee preservation and more sustainable packaging.
3. Earthbound Farm (2013)
Acquired By: WhiteWave Foods
Price: $600 Million
In 2013, Dean Foods and WhiteWave Foods parted ways. With its acquisition of Earthbound Farm that same year, WhiteWave is working to establish itself as more than just a plant-based milk company. The addition of Earthbound Farm diversifies WhiteWave's portfolio to include a wide range of fresh and frozen produce typically grown in Central California from lettuces and tomatoes to broccoli and cauliflower, plus ready-to-eat snacks like dried fruit and smoothies.
2. Annie's Homegrown (2014)
Acquired By: General Mills
Price: $820 Million
Confirmed just this September, the latest General Mills sustainable brand acquisition is still fresh in our minds. Annie's Homegrown adds considerable clout to General Mills' already robust organics and better-for-you products portfolio. Right now, if General Mills is going to obtain the maximum benefits of this buyout, its most important job is going to be to assure consumers that it will be taking much better care to maintain the same ingredient and product standards that led them to Annie's in the first place.
1. Bolthouse Farms (2012)
Acquired By: Campbell Soup Company
Price: $1.5 Billion
General Mills may have brought the most small businesses under its wing, but Campbell Soup Company gets a prize for the biggest deal with its acquisition of Bolthouse Farms in 2012. But that price tag didn't materialize out of nowhere – Bolthouse caught Campbell's eye by virtue of its full vertical integration, built up over nearly a century to include everything from farming and harvesting of fresh vegetables to processing into salad dressings and beverages like juices and smoothies. The acquisition of Bolthouse Farms provides Campbell Soup Company with not only fresh vegetables for its soups, but produce and complementing products for its V8 line. All the while, Bolthouse Farms products maintain success in their own name. It's a win-win situation, and Campbell is taking full advantage.