Top Ten Mergers and Acquisitions of the Year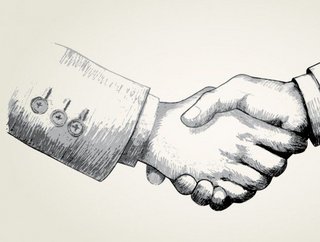 The business world is full of shakeups as titles and brands grow, shrink, and change hands. The last twelve months have been full of mergers, acquisi...
The business world is full of shakeups as titles and brands grow, shrink, and change hands. The last twelve months have been full of mergers, acquisitions, and buyouts – these are just some of the most notable:
10. Apollo Global Management Acquires Hostess Brands Price Tag: $410 million (Mar 2013)
The meltdown and liquidation of Hostess was the top story of 2012, but we knew that no one was going to let such a beloved brand – and a still potentially lucrative one, judging by the mad consumer rush to clear out store shelves and build a Twinkies hoard – fade out. For the bargain price of $410 million, private equity firm Apollo Global Management ultimately won the bid to carry on the Hostess name.
9. Hormel Acquires Skippy Peanut Butter Price Tag: $700 million (Jan 2013)
Hormel Foods Corporation is food processor primarily known for meat products like SPAM and cans of chili. But 2013 it ventured into other forms of protein with its largest acquisition to date, helping Unilever slim down its sprawling portfolio by taking Skippy Peanut Butter off its hands for a cool $700 million.
8. Suntory Acquires GlaxoSmithKline Drink Brands Price Tag: $2.1 billion (Sept 2013)
Suntory Holdings International has been on something of a buying spree. Just months before its recent newsworthy Beam Inc. acquisition, British pharma brand GlaxoSmithKline sold the rights to soft drink brands Lucozade and Ribena to Suntory, allowing the Japanese brand to expand its influence further into Europe.  
7. Kroger Buys Harris Teeter Price Tag: $2.44 Billion (July 2013)
In mid-2013, supermarket giant Kroger scooped up regional chain Harris Teeter for $2.5 billion and taking on $100 million worth of the chain's debt. This move allowed Kroger to strengthen its reach in the South and Mid-Atlantic, regions where the Kroger brand had not been as strongly represented. 
6. Shuanghui International Holdings Acquires Smithfield Foods Price Tag: $4.72 billion (May 2013)
May of 2013, one-time Paula Deen compatriot Smithfield Foods broke records as the largest U.S. company ever to be acquired by a Chinese company when it was bought by Hong Kong-based holding Shuanghui International Holdings. This major deal caters to the growing middle class in China and its growing demand for meat as a daily meal staple.
5. Sysco Acquires US Foods Price Tag: $8.2 billion (December 2013)
2013 was a year of records, including the largest acquisition involving food distribution in almost a decade. Sysco's purchase put some important foodservice brands in its portfolio, while solidifying its position as the dominant food distribution service in North America.
4. Joh. A Benckiser Buys DE Master Blenders Price Tag: $9.8 billion (April 2013)
German investment group Joh. A Benckiser's taste for coffee is insatiable. In 2012, the group acquired both Peet's Coffee & Tea and Caribou Coffee for a combined $1.3 billion. The following year the group turned to home coffee, buying out DE Master Blenders just months after their split from Sara Lee.
3. Suntory Acquires Beam Inc. Price Tag: $13.6 billion (Jan 2014)
2014 started with a bang as the first major acquisition of the year turned out to be Japan's Suntory Holdings International acquiring iconic United States brand Beam Inc, makers of such bourbon brands as Jim Beam and Maker's Mark. But at $13.6 billion, with further debt forgiveness bringing the total closer to $16 billion, the price was right for shareholders.
2. AB InBev Acquires Grupo Modelo Price Tag: $20.1 billion (April 2013)
AB InBev's quest to buy Mexican brewing company Grupo Modelo was a long time in the making, starting its journey in 2012 (and likely laying the groundwork well before that). Department of Justice injunctions and shifts to make the deal viable caused significant delays, but the deal was finally approved in April.
1. Heinz Acquired by Berkshire Hathaway and 3G Capital Price Tag: $28 billion (Feb 2013)
One of the largest and most recognizable brands in the United States, H.J. Heinz is no ordinary business to be acquired by just anyone. But Warren Buffett-owned Berkshire Hathaway is no ordinary holding company, either, and when it teamed up with private equity firm 3G Capital it drafted the deal to end all deals, thought to be the largest acquisition in the history of the food industry. The acquisition was approved unanimously by Heinz's board of directors, who saw the deal as a way to further growth and put the company at the top of the industry. Meanwhile, Berkshire Hathaway and 3G Capital viewed Heinz as a strong investment. Considering the brand's steady growth over the past year, it seems that they were right.