Top Ten Convenience Stores Around the World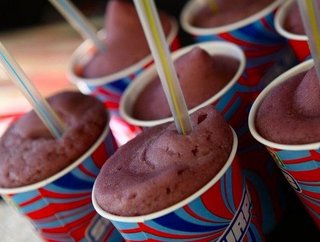 10. SPAR Express The smallest version of Netherland-based supermarket chain SPAR, SPAR Express has achieved global success...
10. SPAR Express
The smallest version of Netherland-based supermarket chain SPAR, SPAR Express has achieved global success with outposts throughout Europe and stretching all the way to Australia. SPAR Express continues to grow in partnership with Shell service stations, recently announcing expansions in South Africa.
9. Ministop
AEON Co. subsidiary Ministop is the first of several Japanese convenience stores on this list. Forging ahead with a stated mission to "realize a society full of beaming smiles with deliciousness and convenience," Ministop has accumulated over 4,500 locations throughout Japan, Korea, Vietnam, Indonesia, and the Philippines. With a deal last year that placed five franchised locations in Kazakhstan, Ministop clearly intends to keep growing.
8. CBA
In Eastern Europe, CBA is the convenience store chain that reigns supreme. The Hungarian business emphasizes "strategic autonomy," or the importance of tailoring individual stores to meet local needs, and has spread that philosophy to its more than 5,000 locations across Romania, Serbia, Bulgaria, Slovakia, Croatia, and Poland.
7. Tesco Express
Tesco may have had issues moving into the United States, but everywhere else in the world the retailer dominates – it only makes sense that Tesco's convenience store brand would do similarly well.
6. Indomaret
Indonesia's Indomaret is a convenience store chain that has experienced growth through its heavy utilization of the franchise model. Nearly 3,000 of the chain's locations are franchised outlets, allowing individuals and co-ops to spread the Indomaret name beyond Jakarta and into Java, Bali, Sumatra, and Sulawesi.
5. OXXO
Founded in Monterrey in 1978 as an extension of CerveceriaCuauhtemocMoctezuma, OXXO has grown extensively in its own right over the years. Its range of private label products and its commitment to principles such as social and ecological responsibility have helped the rand expand throughout Mexico and into Latin American neighbors such as Colombia. 
4. Lawson
With more than 11,000 locations, Tokyo-based Lawson makes the grade as the second-biggest convenience store chain in Japan behind 7-Eleven. But the brand gets bonus cool points for its progressive dedication to solar power and its frequent otaku-courting collaborations with popular anime series like Attack on Titan, Naruto, and Puella Magi MadokaMagica.
3. Alimentation Couche-Tard
Quebec natives will recognize the name Couche-Tard, and its winking owl mascot,from the hundreds of locations that dot the province. But parent company Alimentation Couche-Tard boasts more than 13,000 locations and an impressive global reach through Canadian brands like Mac's and Daisy Mart, plus Statoil in Europe and Circle K in Asia and the Americas.
2. FamilyMart
FamilyMart may not be the biggest convenience store chain in Japan, but its strong presence throughout Asia, from China and Taiwan to Vietnam and the Philippines, secures its spot as one of the biggest in the world. The chain has even made its way across the Pacific, with several shops under its Famima!! brand popping up in Los Angeles.
1. 7-Eleven Inc.
When a business undergoes a drastic name change and rebranding, it's often the sign of an operation in trouble of failing. But Dallas-based Tote'm Stores was on to something good in 1946 when it reemerged as 7-Eleven, a reflection of the chain's (at the time) drastically extended hours.
7-Eleven has only improved its success since then – today it's recognized far and away as the world's largest convenience store retail chain, with over 8,600 locations in North America alone (many of those operating as franchises) and 43,500 more throughout Latin America, Europe, Asia, and Australia. Even after nearly 100 total years in the industry, 7-Eleven shows no signs of slowing down, consistently recognized as a leader in the retail and franchising sectors as it continues to expand its global reach.