The Top Ten CEOs of the Fast Food Franchise World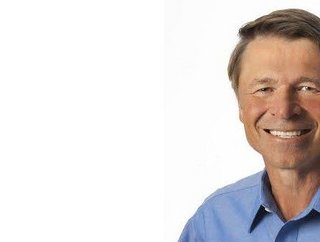 10. McDonald's: Don Thompson
10. McDonald's: Don Thompson
At $9.5 million in 2013 alone, Thompson's compensation is unquestionably impressive. Still, it hasn't exactly been Don Thompson's best year ever – McDonald's profits have faltered, while McDonald's has distanced itself from burgers in an attempt to redefine itself as a hot spot for coffee and breakfast. Meanwhile, activist shareholders are gunning for the CEO to accept a pay cut until revenue improves.
9. Cinnabon: Kat Cole
Kat Cole's success story is often sensationalized, due to her entry into the franchise world as a Hooters waitress. But the important part of her story is that she worked her way up to Hooters VP before landing her current CEO gig at Cinnabon. Today she's breathing new life into the food court staple, turning it into a billion-dollar property through lucrative grocery store product lines, Keurig K-cup licensing, and a masterstroke partnership with Taco Bell's new breakfast menu.
8. Smashburger: Scott Crane
When original Smashburger CEO David Prokupek announced his sudden departure from the franchise this year, it opened up an opportunity for Scott Crane. With a previous role as President of Smashburger, plus prior experience with such franchise and chain restaurant brands as Olive Garden and Pizza Hut, Crane has proved his executive chops. Starting this year, he'll be able to put them to use on one of the fastest growing franchises on the market.
7. Dunkin Brands: Nigel Travis
Dunkin Donuts has been growing strong under the leadership of President and CEO Nigel Travis, who cut his teeth with executive roles at Burger King and Papa John's before landing at Dunkin Brands in 2009. Forbes estimates that Travis took home $4.2 million in salary and other compensations last year – considering that Dunkin Donuts has finally opened its doors in our hometown this year, we say he earned it.
6. Burger King Worldwide: Daniel S. Schwartz
From analyst at 3G Capital to executive team member within 3G-owned franchise Burger King Worldwide, Daniel Schwartz's rise through the ranks has been prodigious – and at the young age of 33 years old, it's that much more notable. In 2013, that ascent culminated with Schwartz's promotion to Burger King CEO. With an estimated compensation of $4.7 million in 2013 alone, it's been a good year for Daniel Schwartz.
5. Domino's Pizza: J. Patrick Doyle
CEO of Domino's since 2010, J. Doyle has led the franchise through its dramatic turnaround and sea change in public opinion.  That kind of leadership earns CEOs the big bucks, and Doyle is no exception – the CEO took home $9.5 million in salary, stocks, and options in 2013.
4. Subway: Fred DeLuca
From a single sandwich shop started with a $1,000 loan, SUBWAY co-founder and CEO Fred DeLuca has grown his business into a sandwich empire nearly 40,000 locations around the world. His own brand has grown as well – according to Forbes, DeLuca has an estimated net worth of $3 billion. Despite his lofty status, DeLuca has displayed a proven commitment to helping others, coming out in favor of a minimum wage raise and co-founding Franchise Brands to help new businesses break into franchising.
3. Chick-Fil-A: Dan Cathy
A wise leader learns from his mistakes. As COO of Chick-Fil-A, Dan Cathy spearheaded a major rift by making his ideologies public knowledge. Now that he has been promoted to CEO, upon his father's retirement, Cathy has announced that he's leaving his politics in the past and striving to make Chick-Fil-A a more welcoming place for all of its fans. While Cathy's current compensation is undisclosed at the moment, his father S. Truett Cathy is worth as much as $6.3 billion – with his revamped attitude, the younger Cathy is on the right track toward similar success among this new generation.
2. Taco Bell: Greg Creed
The Cantina menu, the upscale rice change, the Doritos Locos Taco, massive growth, a social media explosion, Baja Blast, the nationwide breakfast menu, and the full-on war against McDonald's for control of the morning – it's all happened under Taco Bell CEO Greg Creed's watch, and it's been working. Not surprisingly, parent company Yum! Brands has been paying close attention and is rewarding Creed appropriately – next January, when current Yum! leader David Novak retires, Creed will become step in to keep moving the business forward.
1. Yum! Brands: David Novak
David Novak has been with Yum Brands since the very beginning, moving over from PepsiCo when its franchise arm was spun off into its own entity, then taking on many roles within the company before arriving at CEO in 2000. Since then, he has been instrumental in building strong strategies for Yum's core brands and driving those brands toward aggressive growth domestically as well as overseas in China and India. In his time as CEO, Novak has focused on unique marketing and menu innovations at Taco Bell, KFC, and Pizza Hut. The past year has been especially big – in 2013, Yum! Opened its 40,000th restaurant (one of almost 2,000 opened that year), returned $1.4 billion to shareholders, increased its dividend for the ninth consecutive year, and underwent restructuring to set the business up for even further growth in the future.
Novak's efforts have also been more than just financial – the executive has been recognized multiple times for exemplary corporate citizenship and humanitarian efforts with hunger relief programs like the Dare to Care Food Bank and the UN's World Food Program. He also developed the wildly successful leadership course Taking People With You, designed to help everyone from C-Level executives to franchise shift managers unlock their own leadership potential. With his marketing savvy and his penchant for giving back, Novak is going to leave some big shoes to fill when he retires at the start of 2015.