Top 10 most popular Canadian food and beverage franchises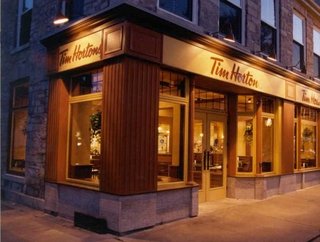 With 10 provinces and three territories spanning millions of square miles, Canada is among the most diverse and expansive countries in the world, and...
With 10 provinces and three territories spanning millions of square miles, Canada is among the most diverse and expansive countries in the world, and from ketchup chips to poutine it has a food culture all its own. It also has an extensive network of proudly Canada-owned franchises—these ten, compiled by Canadian franchise directory Be the Boss, are the largest, taking their brands of pizza and coffee throughout the country and going beyond to represent Canadian hospitality to the world. 
10. Extreme Pita
Established: 1997
Units: 236
Everyone the world over is interested in healthier fast food franchise options, and that sentiment is no different in Canada. This interest has helped Ontario-based Extreme Pita thrive on its concept of healthy and fresh pitas and salads.
9. Booster Juice
Established: 1999
Units: 285
Juicing has never been more popular, and that has been good news for Booster Juice. Specializing in fresh squeezed juices and healthful smoothies, Edmonton-based Booster Juice grown quickly and confidently. In addition to 285 locations throughout Canada, Booster Juice also boasts outlets around the world from the Netherlands to Brazil.
8. Coffee Time
Established: 1982
Units: 300
From its beginnings as a single standalone coffee shop in Ontario in 1982, Coffee Time has grown extensively since it transitioned into a franchise model. Today it is one of the biggest competitors to Tim Hortons in the Greater Toronto Area, and has spread throughout Ontario, Alberta, and Quebec with further franchise locations abroad.
7. Mr. Sub
Established: 1968
Units: 317
Toronto-based Mr. Sub (formerly the more formal Mr. Submarine) was born out of the hippie era and ideal of high quality fresh food that's both delicious and accessible. Toronto responded positively to the chain, and Mr. Sub has been growing steadily ever since. Under the guidance of parent company MTY Food Group since 2011, today Mr. Sub boasts over 300 locations and prides itself on its long-lasting relationships with its franchisees.
6. Boston Pizza
Established: 1964
Units: 348
For more than 50 years, BC-based Boston Pizza has made a name for itself through over-the-top pizza creations and earnest connections with its communities through charity and service. The chain's dedication to passion and innovation has helped Boston Pizza secure its place as one of Canada's most coveted franchises.
5. The Second Cup Ltd.
Established: 1975
Units: 360
Second Cup is well known throughout Canada as one of its largest dedicated specialty coffee franchise brands, a formidable competitor to larger international domestic chains like Tim Hortons as well as international chains like Starbucks. Focusing on the specialty market, Second Cup carries a "globally local" philosophy of social responsibility, and is committed to concepts like Fair Trade, Organic and Rainforest Alliance certifications for its coffees and teas. This commitment has resonated with Canadian consumers, helping Second Cup grow to 360 locations across the country with more around the world.
4. M&M Meat Shops Ltd.
Established: 1980
Units: 409
Unlike most of the franchises on this list, M&M Meat Shops (Les Aliments M&M) is not in the business of fast food or coffee—M&M Meat Shops is a specialty frozen foods retailer. While the chain was founded to provide consumers with quality flash frozen meat, M&M Meat Shops has since expanded to offer a range of frozen products from meat and seafood to heat-and-eat pastas and entrees. Founded in Kitchener, M&M now has a presence in all 10 provinces throughout Canada.
3. Country Style
Established: 1962
Units: 500
Canada can be a cold place, but its proliferation of quality coffee chains help take the edge off. Founded in Toronto in 1963, Country Style is one of the oldest and largest coffee chains in the country. In 2009 Country Style was acquired by MTY Group, the same quick service parent company that runs Mr. Sub—this deal has paved the way for brand revitalization, additional franchising and co-branding opportunities, and even more rapid growth.
2. Pizza Pizza
Established: 1967
Units: 724
Consumers in the United States might recognize "pizza pizza" as the slogan for Little Caesars. But in Canada, the phrase means something different—it's the name of the country's most popular pizza franchise chain, Toronto-based Pizza Pizza. A fan favorite in the Toronto area for decades, the chain started expanding rapidly throughout the rest of Canada by the mid-2000s to become the largest Canadian pizza chain in the country. In honor of its growth and performance, this year Pizza Pizza was honored with a 2015 Hall of Fame Award from the Canadian Franchise Association.
1. Tim Hortons
Established: 1964
Units: 3,500
Was there ever a doubt? With 3,500 locations throughout Canada alone, Ontario-based Tim Hortons is more than just a breakfast franchise—it's a Canadian breakfast institution that dominates the competition, and now it's more ready than ever to become a global institution as well. Last year's controversial merger with Burger King leaves Tim Hortons poised for even more massive growth, offering the resources needed to grow Tim Hortons substantially in the United States and overseas markets. But no matter how large Tim Hortons grows, it will always be Canadian at heart. 
Check out the latest edition of Food Drink & Franchise!
[SOURCE: Business Review Canada]