Top 10 Most Innovative Restaurants in London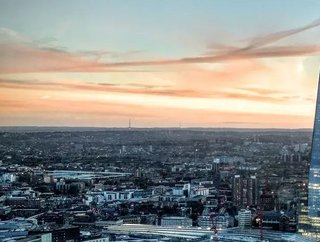 Our countdown of the London restaurants with the most innovative uses of technology
Top 10 Most Innovative London Restaurants
London is a hub of innovation, and this is mirrored in its restaurant scene. All manner of new technology has been introduced to spice up British cuisine, from touch screen tables, to pubs that grow their own food on the roof, and restaurants that make you eat in total darkness, all paired with almost michelin-star level food.
Read on for our list of the most innovative London restaurants, and to hear about the new ideas that are driving the industry forward. 
 
10. Bob Bob Ricard
Bob Bob Ricard is as fancy as London restaurants get, as exemplified by the fact it sells more champagne than any other restaurant in the whole of the UK. It also has one of the most upmarket delivery services in the country - this establishment's technology comes in the form of a 'Press for Champagne' button at every single table - which may explain why they sell so much!

9. The Alchemist
 
This cocktail bar (which also happens to serve food) has been creative in both its liquid concoctions and the technology that surrounds them. The cocktails come with extra liquid which you can pour in to release a stream of steam from the drink, resulting in a change of colour. Meanwhile, all the coasters can be scanned with a phone, causing any drink to be surrounded by waves, ships and dancing mermaids on the screen.

8. The Culpeper
The Culpeper takes sourcing local to another level. Its vibrant rooftop garden serves a purpose other than simply to look nice; it also produces around 150 kilograms of fruit and vegetables every year. The restaurant, based in East London, then uses all this food to populate its menu, with at least one dish that only uses ingredients that the restaurant grows itself.

7. Yo Sushi

Yo Sushi has always been synonymous with interesting tech, with their iconic conveyor belt offering a unique dining experience in many different cities. In 2013, however, they piloted the iTray at one of their London restaurants - a flying tray that delivered menu items to your table through the air.

6. Sketch
Sketch is a crazy combination of pub, fine dining establishment and trendy bar, with lots of live music and quirky ideas such as fancy dining rooms, space-themed bars and cocktails served out of teapots. The weirdest tech in this restaurant bar is to be found in its bathrooms though. Instead of conventional cubicles, they have 12 egg-shaped pods inside. Somewhat bizarrely, music and frog sounds play inside the pods, which also flash with LED lights.

5. Moshi Moshi

Moshi Moshi, not Yo Sushi, was actually the first British sushi restaurant to feature a conveyor belt, in 1994. They have continued to innovate ever since, and managed to incorporate edible QR codes onto their food so customers could track where the fish had come from and how sustainable it was. Take a look at the video above to get a taste of the lengths the restaurant owners went to to find a working QR code.

4. Dans le Noir ?

Plenty of London restaurants have tried all sorts of different innovations to enhance the flavour of their food - but none other than Dans le Noir ? has simply tried turning off the lights. Guests experience their food in the pitch black, and they don't even know what they're ordering - they only see the menu on the way out. The result is a fine dining experience like no other; food that is all the more delicious due to your heightened sense of taste.
3. The Cheese Bar

We've touched on the sushi conveyor belts already but have you ever seen a cheese conveyor belt before? You are free to help yourself to any number of cheeses, hams and salamis at The Cheese Bar, while the cheese itself is presented in a number of ways - from sticks, to wheels and dips.

2. Chin Chin Dessert Club
Chin Chin Dessert Club  - a dessert restaurant - pride themselves on making some of the strangest and most delicious ice creams in London, including Mozzarella Cherry Swirl, Coffee and Olive Oil and Coconut and Rose. Their most innovative product is probably the Miracle Cone, however, which only starts tasting sweet once you eat a 'berry pill'.

1. Inamo

At Inamo you can do pretty much anything from your interactive table. You can do the standard stuff of course - like order and pay for your food and drink using the table's touch screen. But you can also have all your meals projected onto your plate to see what they'll look like before you order. 
If that isn't enough, tapping 'chef cam' will keep an eye on the people cooking your food. And, if it looks like the chefs are taking a bit too long, you can play a game of battleships while you wait.