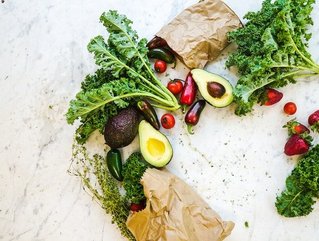 Food Digital looks at 10 of the most innovative and popular plant based food companies catering to a growing market of vegan consumers.
According to the World Health Organisation (WHO) in the WHO European Region, more and more people are shifting towards plant-based diets for reasons relating to health, as well as to ethical considerations about climate change and animal welfare. In some countries changes in dietary patterns are only just emerging, while in others this trend is increasing rapidly.
Food Digital has put together a list of the top 10 companies maximising on this growing trend and providing plant based food globally.
During a sabbatical in 2009, Stanford University Professor Dr. Patrick O. Brown decided to switch the course of his career to address the urgent problem of climate change by making the global food system sustainable. Pat brought together a team of top scientists to recreate the entire sensory experience of meat, dairy and fish using plants. In 2022, it launched in the UK with Impossible "Chicken" Nuggets made from plants and Impossible Sausage Patties.
Gold and Green Foods is a food technology startup from Helsinki, Finland founded by Maija Itkonen, Reeta Kivela, and Zhongqing Jiang in 2015 serving vegetarians, flexitarians, pescaterians, and meat eaters. The company develops and markets plant protein products made from Nordic oats and legumes and combines them using Asian food technologies mixed with findings from Nordic food science to create their plant-based products. In 2016, Gold and Green Foods launched its first product line in Finland called Pulled Oats made out of Nordic oats, fava beans, and pea proteins. Pulled Oats are offered in three different flavors: Nude, Tomato, and Ginger.
Sunfed Meats is a company located in New Zealand making plant-based meat substitutes primarily out of pea proteins. Sunfed's Chicken Free Chicken was the companies first pea protein based product to be sold on the market; with double the protein of chicken and triple the iron of beef. Sunfed explores the world's plants to identify unique and different plant functionality. Using clean technology, the breakthrough start-up takes proteins from plants and creates meaty protein that has similar mouthfeel to animal meat. The company's range of Sunfed Meats tastes, feels and cooks like meat but is healthier and lighter on the planet, it claims.
Established in 1993, long before the current trend in plant based startups, VBites has been pioneering vegan meat, fish, cheese and dairy alternatives for over 27years. Manufactured in the UK its products are distributed worldwide and no other 100% vegan company comes close in terms of range. Through its taste-obsessed research and development, it says its focused on delivering a wide variety of delicious and healthy meat substitutes to satisfy the most discerning meat-reducer.
Morningstar Farms is a division of the Kellogg Company that produces vegan and vegetarian food. Many of its offerings are plant-based variations of traditionally meat products. Its products include meatless chicken nuggets, popcorn chicken, corn dogs, breakfast sausage, burgers, hot dogs, bacon, and pizza snack rolls with vegan cheese. Originally, Morningstar offered some, but not all vegan products. In 2019, Morningstar Farms announced all products would be vegan by 2021, but as of December 2022 this has not been achieved.
Amy's Kitchen is a family-owned, privately-held American company based in Petaluma, California, that manufactures organic and non-GMO convenience and frozen foods. Founded in 1987 by Andy and Rachel Berliner, and incorporated since 1988, the company took its name from their daughter, Amy. All of Amy's 250+ products are vegetarian and made with organic ingredients. The company also operates a chain of four vegetarian fast food restaurants in California called Amy's Drive Thru.
Quorn is a brand of meat substitute products. Quorn originated in the UK and is sold primarily in Europe, but is available in 14 countries. The brand is owned by parent company Monde Nissin.
Quorn is sold as both a cooking ingredient and as a meat substitute used in a range of prepackaged meals.
All Quorn foods contain mycoprotein as an ingredient, which is derived from the Fusarium venenatum fungus. In most Quorn products, the fungus culture is dried and mixed with egg albumen, which acts as a binder, and then is adjusted in texture and pressed into various forms. A vegan formulation also exists that uses potato protein as a binder instead of egg albumen.
Beyond Meat is a Los Angeles–based producer of plant-based meat substitutes founded in 2009 by Ethan Brown. The company's initial products were launched in the United States in 2012. Ethan Brown founded the company in 2009 with the stated mission of combating climate change. Brown initially contacted two University of Missouri professors, Fu-hung Hsieh and Harold Huff, who had been developing their meatless protein for years.
Upon licensing Hsieh and Huff's technology, Beyond Meat launched its first product, Beyond Chicken Strips (originally called "Chicken-Free Strips"), at Whole Foods in 2012 and expanded nationally in 2013.
In 2014, Beyond Meat developed its first plant-based beef product, Beyond Beef Crumbles, and has since expanded into plant-based pork. The People for the Ethical Treatment of Animals named Beyond Meat as its Company of the Year for 2013.
Daiya Foods is a Canada-based dairy-alternative food company located in Burnaby, British Columbia. The company was established in 2008 by Andre Kroecher and Greg Blake. Daiya's original (and likely its best known) products are cheese analogues made from coconut oil and tapioca flour that are known for their cheese-like consistency and melting properties. They contain no animal products or soy, lactose, wheat, barley, gluten or nuts.
Tofutti Brands is a U.S. company based in Cranford, New Jersey, that makes a range of soy-based, dairy-free foods under the "Tofutti" brand that was founded by David Mintz. Tofutti sells an ice cream substitute for the lactose-intolerant, kosher, food allergy sensitive, vegetarian, and vegan markets.
Since the late 1980s in Canada, Tofutti-Cholac Foods distributes Tofutti products to Canadian supermarkets, grocers, and healthy food stores.