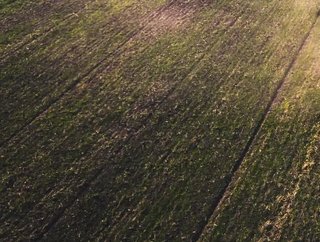 Here we take a look at 10 influencers and celebrities documenting their farming experience
Across the world more and more influencers and celebrities have their own farms. Many are now showing the world of social media the ins and outs of ranches and farms. 
10. The Moo-Tuber 
Tom Pemberton, known as the Moo-Tuber, is a dairy farmer and YouTube influencer. He is a 5th generation farmer in his family, running Pemberton Farm in Lancashire. Through the farm shop the family sells beef, pork, chicken, lamb and milk. Tom has 230k subscribers on YouTube and 57k on Instagram.
9. Zayn Malik
Zayn Malik owns a farm in Pennsylvania. The former One Direction member works on the farm mainly with the horses and cows. He also uses his space on the farm for recording purposes.
8. WyeFarm 
Ally Hunter, known on social media as WyeFarm, has 10k followers on Instagram and 12k on Twitter. Ally documents his experience on the farm and works within the wheat barley and soya. The influencer has recently opened a camping site, and is looking to incorporate this in his social presence.
7. Matt Baker 
Matt Baker, along with his wife and two children, own and live on a farm in Hertfordshire. The former One Show presenter balances his farm responsibilities with his television career. On his farm he houses a variety of animals such as sheep, dogs, chicken and donkeys.  
6. Julius Roberts
Julius Roberts, known as TellTaleFood on Instagram, has around 70k followers. He was formerly a chef before he started work on the farm, and now rears pigs, chickens, goats and over 50 sheep. He started his social media account to track his progress within the role and within his cooking.
5. Chris Pratt
Chris Pratt, the Jurassic World and Guardians of the Galaxy actor, owns a farm in San Juan Island, Washington. He spends most of his time away from film on the farm and houses a range of livestock such as sheep and chicken.
4. Janet McQuistin 
Janet McQuistin, popularly known on social media, works on a farm in South-West Scotland. The farmer specialises in breeding Highland cross Whitebred Shorthorn calves, as well as Beltex sheep. During 2013 she was introduced to Facebook and Instagram, where she has grown her following to around 7k on both platforms.
3. Oprah Winfrey
Oprah Winfrey owns a range of properties, one of her most popular being a 23-acre horse ranch estate. Based in Montecito, the property is worth over $29 million. Oprah's farm borders on to her main home which is a 42-acre property known as the Promised Land.
2. Russell Crowe
Russell Crowe is the owner of a farm which is around 400 hectares in size. The land is based in New South Wales, Australia, and is where he spends most of his time. Through his social media he documents his life and time on the farm. 
1. Martha Stewart
The Sycamore Farm, owned by Martha Stewart, is otherwise known as Cantitoe Corners. Based in Katonah, New York, the farm measures 152 acres. Cantitoe Corners features a 1925 farm house which has been fully renovated, and the farm is now home to a vast amount of horses. On her social media platforms, Stewart shows her home grown food and dishes.