When less is more: how Starbucks can improve sales with smaller Mini Frappuccinos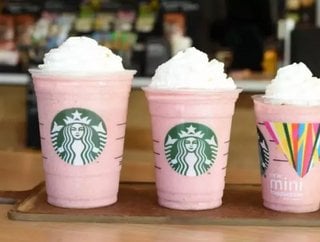 The latest news from Starbucks Corp isnt exactly big news—in fact its smaller than a small Tall Frappuccino. According to Starbucks, consumers on...
The latest news from Starbucks Corp isn't exactly big news—in fact it's smaller than a small Tall Frappuccino. According to Starbucks, consumers on the brand's suggestion crowdsourcing page My Starbucks Idea have made more than 6,000 requests involving the Frappuccino, and many of those requests have been to offer a smaller size. So starting today, Starbucks is answering that call with the launch of an extra-small 10-ounce Mini Frappuccino.
According to Starbucks, at the moment the Mini Frappuccino is only being launched as a limited time only special following a successful test market run last summer. "Customers will be able to order all flavors of Frappuccino in the Mini serving size," reads the Starbucks news release announcing the launch. "There are more than 36,000 different ways to customize Starbucks Frappuccino Blended Beverages. The smaller serving size is the newest option for customers."
Is the introduction of a smaller—and most likely value-priced—Mini Frappuccino counterintuitive to a brand trying to make a profit? Hardly: instead of decreasing sales with consumers choosing the new Mini option over a larger option, it looks like a smart way to improve sales by opening up the Frappuccino product to a new audience.
As it stands, Starbucks Frappuccinos can pack a hefty caloric punch, leading a substantial demographic of potential customers to pass up on fulfilling a Frappuccino craving in order to keep pace with health or diet goals. It doesn't mean that these consumers aren't craving an icy blended coffee drink in the heat of summer—it's just that the 300-plus calories involved in even a Tall Frappuccino can be too much to spare in addition to three square meals. But a smaller drink size could lead to more consumers giving themselves license to enjoy the drink as a between-meal snack, potentially boosting sales overall.
Since Mini Frappuccinos will only be available "while supplies last," consumers nationwide will have to hustle to see if the smaller size works for them. Meanwhile, Starbucks will be able to observe on a wider scale whether this new model will work for them as a part of the permanent order size collection.