What is the Lidl Deposit Return Scheme in Ireland?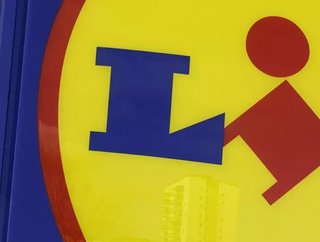 We take a look at Lidl's Deposit Return Scheme and the effect it will have on the recycling of cans and plastic bottles in Ireland
Lidl is taking responsibility for plastic waste reduction with its Deposit Return Scheme that was rolled out in Ireland. The idea of the campaign, currently in its trial stage, is to incentivise consumers to deposit cans and plastic bottles at their local Lidl supermarket. When depositing their used recyclables, customers will receive small, ten-cent vouchers for each piece that they give. 
With a maximum value of €2 per voucher, the company set up the trial system in its Glenageary store, in County Dublin, with the aim of further application on a national scale. Widespread use of the system in Lidl stores is expected to make a significant difference, resulting in the 1,500 tonnes of plastic recycled every year. The nationwide expansion of the scheme is supposed to be completed by 2023 in line with guidelines set by the government. 
'Sustainability is at the core of our business, and we are exceptionally proud to be first-to-market with this industry-leading approach to a Deposit Return Scheme', says John Paul Scally, Chief Executive Officer of Lidl Ireland and Northern Ireland. 'As a retailer with a significant footprint across the country, we have an opportunity to drive real change where consumer habits are concerned and hope that our trial will help to support and inform other retailers, large and small, in their efforts to roll out the nationwide scheme in line with legislative changes in 2022'. 
According to the Lidl Ireland boss, the retailer has developed internally and reduced its overall plastic usage as it attempts its target of a 20% reduction across various Lidl branded products by replacing single-use plastics for products made of sustainable materials, such as straws, cups, glasses and plates with non-plastic products. 
'We have also removed all plastic microbeads from our own-brand cosmetics and household cleaning products. By the end of this year we are committed to eliminating all non-recyclable black plastic from our own-brand products', says Scally. 
Eamon Ryan, Minister for the Environment, Climate and Communications, says the public response plays an essential part in implementing the scheme, which has been welcomed by the Irish public. 'It will enable the public to interact with a live Deposit and Return Scheme system while providing valuable feedback that will help in the roll-out of a nationwide Government-led scheme next year', says the Minister.