Waitrose Foundation launches in Zambia, Zimbabwe & Tanzania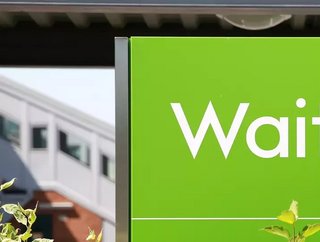 The Waitrose Foundation, celebrating its 15th year, is now in 10 countries globally - with Zambia, Zimbabwe and Tanzania the latest nations to join
The John Lewis Partnership is marking the 15th anniversary of its Waitrose Foundation by launching in three new countries, an initiative that the Partnership hopes will provide a much needed lifeline to communities that have been hit hardest by Covid-19.
The new countries are all African based and include Tanzania, Zambia and Zimbabwe, which will produce a range of different products from exotic fruit like passionfruit to popular flowers including lisianthus. This will now mean the Waitrose Foundation is active in 10 countries in Africa and central America.
Waitrose Foundation re-invests into communities where produce is grown
Since launching the programme in South Africa in 2005, the Waitrose Foundation, in partnership with its suppliers, has helped re-invest over £14 million back into the communities where products are grown, picked and packed - with a further £500k unlocked during the Covid pandemic to help its most vulnerable Foundation communities.
This figure is increasing, with 2% of each customer sale of the over 200 Foundation products* sold in Waitrose stores given back to farm workers in Africa and South America. To date, this has led to over 1,000 locally led projects being completed, with the money raised used to build schools, medical facilities, clean drinking water, clinics and community training programmes.
Waitrose workers and African farm workers react to the impact of the Foundation
Catherine, from Ghana, was supported through the Foundation's coronavirus hardship fund.
"My mom passed away during the lockdown period after taking ill", said Catherine. "All my financial resources went into taking care of her. I benefited from the Hardship Fund which came in timely to help my family. I am grateful to the Waitrose Foundation."
Charity, a Foundation farm worker based in Kenya has benefited from the Foundation's micro loan programme.
"It has allowed me to take out a loan to start my own small scale Poultry rearing business and I am already reaping benefits from the project," said Charity. 
Andrew Allchurch, Waitrose Foundation Global Board, is proud of the expansion. 
"Since the Foundation started in South Africa in 2005, we have extended our operations across Africa and Central America, supporting thousands of workers in our fresh produce and horticulture supply chains", said Allchurch. "The Foundation matters to Waitrose. It enables us to work in partnership with our supply chain to improve the lives of some of the most vulnerable workers globally, and together, we aim to create a sustainable supply chain for the future."
"Covid has hit East African supply chains hard, impacting on income opportunities of workers and outgrower farmers", said Tom Cadogan, Kenya Director of Farm Africa. "The Foundation was able to be flexible to the needs of workers and has since gone on to take a more strategic approach to supporting smallholder vegetable outgrowers, who were particularly impacted, to get back into the supply chain innovating in the process."