US Food Companies fail to meet 100% cage-free promises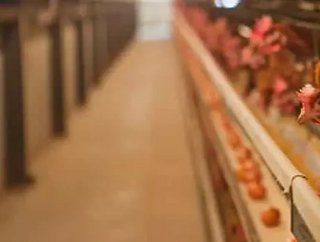 A number of US food companies have come under fire as they fail to meet expectations to source 100% cage-free eggs by their 2021 deadline
After publicly committing to sourcing only 100% cage-free eggs by the end of 2020, it has been revealed that several US food companies have fallen short of their promise, despite progress being monitored closely by organisations such as the Humane Society and Compassion in World Farming. 
Major US companies being called out for not meeting targets include: 
Wendys

Nugget Markets

Pita Pit

Wawa
United Egg Producers (UEP) claim the number of hens being kept in cages is decreasing as more and more retailers and food manufacturers make the transition to using only cage-free eggs. At the end of 2020, UEP reported 28% of all hens were in cage-free production, an increase in comparison to 2016, where only 14% of eggs were sourced cage-free.
Despite this, pressure is still being placed on the egg industry, which has resulted in state laws being utilised within the US to ensure cage-free production is non-debatable for companies selling eggs in California, Rhode Island, Washington, Oregon, and Michigan. 
Other US states taking action include Arizona, which plans to implement cage-free requirements by the end of 2024, and Colorado, with extensive housing or cage-free environments for hens, an obligation before 1 January 2024. 
The egg industry focuses on a cage-free future
But it's not all bad news. Positive changes are being seen, and progress through change is taking place. 
"I think we're seeing exciting progress; significant momentum across the industry away from the caged system," says Humane League corporate relations manager, Beth Anne Hendrickson. "All we ask is that companies are transparent about their progress. We understand it takes time to make changes across the supply chain."
Recently, the Humane League acknowledged the challenges faced in regards to slowed progress due to the repercussions of the Covid-19 pandemic. Hendrickson admitted companies might have found it difficult to implement the necessary changes in production but counters with the fact that, while in a similar - if not worse - position, other chains have managed to make progress to some degree. 
For example, the US doughnut-makers Krispy Kreme announced its transition to 100% cage-free eggs in 2016. Five years later, it reports achieving 100% of its US products being produced using cage-free eggs and being on track to ensure 75% of its global system also ensuring the same cage-free process before the end of 2021. 
The food industry steers towards 100% cage-free
However, a recent report from Compassion in World Farming shows that, in 2020, only 63% of their tracked companies had made progress towards their cage-free goals, with companies such as Aramark, Compass Group, and Danone all boasting an impressive increase in sourcing cage-free. 
"I know from contacts that investors are increasingly interested in animal welfare issues," says Hendrickson. "We do give companies credit where due."
Hendrickson's comments align with a recent move from Nestlé, who became one of the latest food giants to transition to sourcing solely cage-free. After pledging to do so in 2017, Nestlé also joined the call for the EU to ban the use of cages for laying through law. 
Magdi Batato, Nestlé Executive Vice President and Head of Operations, expressed his happiness over the company's move to go cage-free, something which he sees as an important step for the food industry as a whole and is ready for Nestlé to help drive the change. 
"We are proud to have achieved 100% cage-free eggs in our food products across Europe," he said. "We fully support the Compassion in World Farming Initiative to outlaw cages for laying hens."
In the US, McDonald's and Walmart are some of the leaders in the field in sourcing solely from cage-free hens. But, due to cultural differences and a difference in the scale of demand and production, the US and European egg sectors are not easily comparable. 
Yet, regardless of differences, progress towards cage-free sourcing is being made globally; it could be argued due to mounting pressure being put on industry leaders to drive the changes going forward or the growing importance placed on cage-free eggs as awareness of the industry grows amongst consumers and retailers.