UK bans junk food ads before 9pm, Kelloggs & Mars dismayed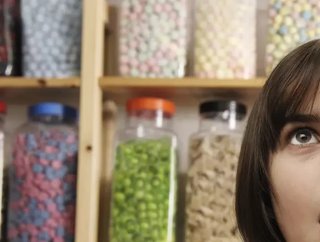 To prevent obesity in the UK, junk food ads have been banned from television before 9pm. Indignant food companies have promised to become healthier
Adverts for food high in sugar, salt and fat will not be broadcast on television before 9pm in the UK from the end of 2022, in a new effort to curb childhood obesity. 
Over 60% of adults in the UK are overweight, a dramatic rise in recent years. While this has always caused health issues, evidence that those in this category were more at risk of COVID-19 spurred the government into action. 
However, food and drink companies feel this is unfair.
A ban on junk food adverts is expected to lower obesity rates, but food companies object
While adverts may be getting more diverse in terms of whom they cover (), junk food is out. 
Obesity can lead to a number of serious health issues, these include: diabetes, coronary heart disease, cancer and stroke. 
For obese children, the impact is also severe on their mental health and social development. 
Just under 10% of reception age children are obese, one of the highest rates in Europe. 
Children have been removed from families where obesity goes unchecked and moved into foster homes where a strict diet plan is enforced. 
Banned products include: 
Burgers

Biscuits

Chocolate

Crisps

Chips

Cakes

Ice cream

Pizzas

Soft drinks

Sweets

Sweetened juices
The UK Food and Drink Federation wrote a letter, co-signed by PepsiCo, Britvic, the Kellogg Company, Mondelēz and Mars Wrigley. 
Each company vowed to improve products and make them healthier, but claimed that the advertisement ban was unjust.
"We are greatly concerned by the timing of the recently launched public consultation proposing the option of a complete online advertising ban of a broad range of food and drink products. It is a disproportionate proposal with an impossibly short time period given for responses, given the level of technical detail sought."
Prime Minister defies food companies
"I'm afraid we do have a national struggle with obesity, and we need to deal with it…" said Prime Minister Boris Johnson. "Let's get a grip on it. Sending out a signal in the way we treat advertising is entirely right."
The restrictions will not affect some foods high in sugar, salt or fat, as it is not believed that they are causes of childhood obesity. 
Adverts for honey, olive oil, avocados and Marmite will go ahead as usual.