Trolley wars: Morrisons rejects Clayton, Dubilier & Rice bid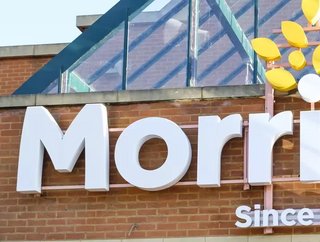 A new wobble in the trolley wars, Dr Fletcher, retail expert at the University of Salford Business School, comments on the failed takeover of Morrisons
A US private equity firm's offer to buy Morrisons supermarket group for £5.5b, has been rejected. Morrisons' board claimed the offer from Clayton, Dubilier & Rice "significantly undervalued" the business.
Morrisons is headquartered in Bradford, where the company began as a simple market stall in 1899 and now makes a revenue of £17b. The business is well known for its fresh fruit and Yorkshire meat. 
Clayton, Dubilier & Rice is headquartered in New York and is one of the oldest private equity management companies in the world.
Dr Gordon Fletcher, a retail expert at the University of Salford Business School, knows what the failed takeover of Morrisons means for the supermarket wars.
Challenges over the pandemic faced by retail supermarkets
"Morrisons rejection of a £5.5bn bid from the US private equity group Clayton, Dubilier & Rice is the first salvo in a post-pandemic grocery shakeup," said Fletcher. "While all the major food retailers have remained open throughout the pandemic, each of them has also faced a range of challenges to their well-honed business models. 
"For Morrisons the challenges have been somewhat different to its competitors. It owns most of its properties as well as much of its own supply chain. Lockdown has brought new and unexpected costs. 
"However, in a world increasingly more sensitive to issues of sustainable food production, origin traceability and fair wages across the supply chain this situation is an enviable asset in the long run.
"Many observers of the proposed takeover have been sensitive to the negative impact of asset-stripping private equity ownership. A criticism that has also become more vocal recently with the failure of Debenhams and the inability for large chains burdened by debt to respond appropriately or quickly to unexpected changes in the market. 
"Of equal concern is the impact of further foreign ownership in the retail sector and the potential pressure this will bring to relax food import restrictions from the US in a post-Brexit Britain."
Morrisons and Amazon
"A decade ago criticisms of Morrisons focused on its tardiness in keeping up with the market trend for home deliveries. But after buying in US expertise in 2013 the criticism now appears to be reversed. With this first offer there is a real potential for other bidders to come to the table including Amazon. 
"With Morrisons owning the UK's same day delivery channel through Amazon the retailer is now leapfrogging the competitors by integrating with the familiar 1-Click offering of the world's largest online department store. 
"A closer connection between Morrisons and Amazon would also be a major challenge to the Sainsburys' £1.4bn purchase of Argos five years ago. Another big power shift in the UK high street."