TEXAID and Avery Dennison innovating retail waste management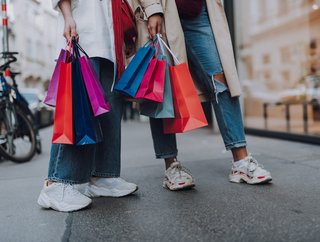 EU regulation changes drives innovation in retail
Collaborating with Avery Dennison, TEXAID is piloting innovative textile digital identification technologies for waste management in retail
Committed to improving the textile sort process, TEXAID is piloting innovative digital identification technologies in collaboration with Avery Dennison. The technology holds the potential to allow garments to be automatically directed to relevant resale or recycling streams.
Being a global leader in materials science and digital identification solutions, Avery Dennison will help the European specialist in the collection, sorting, repairing, reselling, and recycling of textiles, address the challenges of waste management in retail ahead of the upcoming regulatory changes in the European Union (EU).
"How do we turn textile waste into value at scale? The fashion industry needs answers and it needs action. This technology-driven approach will enable textile recycling, while also reducing processing time, driving down costs, and increasing capacity," said Michael Colarossi, Vice President, Innovation, Product Line Management, and Sustainability, Apparel for Avery Dennison.
Integrating cutting-edge technologies
In attempting to address the data gap in retail waste management, digital identification solutions will be harnessed to trace garments through the sorting and recycling process. In doing so TEXAID will gain access to data that will pave the way for a more sustainable textile industry.
The digital identifiers will be tracked via Avery Dennison's atma.io connected product cloud platform. Harnessing this vital fiber information will aid TEXAID to process garments into relevant resale or recycling streams.
"Existing textile recycling facilities will be woefully inadequate if they remain small-scale. We are showing today how technology can scale up processing so that we can generate the volumes of high-quality feedstock the industry is going to need," said Martin Böschen, CEO of TEXAID.
EU regulatory changes
Currently, Europe generates seven million tonnes of textile waste per year, despite this only 35% of the waste is separated and collected, with less than 1% recycled into new materials.
Understanding the urgent need for change the EU is overhauling the industry by 2030 under the 'Strategy for Sustainable Textiles'. New requirements will ensure retail items are longer-lasting, easier to repair and recycle, and free of hazardous substances.
One key aspect of the change includes a mandatory minimum for recycled content and the introduction of 'Digital Product Passports' containing information about an item's sustainability credentials. As such organisations will have to take more accountability for what happens to clothes that can't be sold or are no longer wanted.