Tesco's Leverages Changes in UK Food Production Rates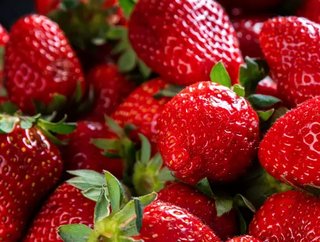 Food Digital looks at how Tesco leverages the UK food supply changes and its efforts to increase consumption and reduce food waste
Farming is an integral part of the food production process. However, in the UK, the unpredictable nature of the weather can throw curveballs at the farming industry. With high demand for food and fluctuating supply levels, the industry can go from a short supply of resources to an abundance of them year on year.
The UK supermarket chain, Tesco, has announced that it will purchase more strawberries than usual this year, following a lucrative season for growers across Britain - and parts of Scotland. Thanks to the great weather across the UK last year, strawberry growers gained a head start, which has resulted in an abundance of strawberries.
The delicate balance of supply and demand can leave supermarkets, grocers, and other businesses with a limited amount of resources. However, an abundance of resources can be counterproductive, as it tends to lead to food waste. 
According to cheaperwaste.co.uk, the UK accounts for around 6.7 million tonnes of food waste per year, which amounts to £10.2bn per year - an average of £250-£400 per household. Research from The majority of this food waste will be fresh goods - like strawberries - which perish very quickly. 
Out of all industries, the on-farm food waste amount makes up a significant percentage of the overall annual amount. Some research that was carried out by WRAP - an organisation that supports the idea of a sustainable planet - shows that on-farm food waste accounts for around 3.2 million tonnes of the total amount in the UKe each year.
What Does This Mean for Tesco?
Although retailers cannot be held liable for the overall household wastage of fresh goods, they can support food growers who would otherwise lose capital from the high levels of food waste. For example, Tesco works closely with its growers to create an agile approach to sourcing and stocking strawberries. 
The retailer reviews its potential supply from growers and predicts the demand for goods to apply effective promotions to its fresh produce. This gives Tesco the ability to change the way it sells the produce. If strawberries become more available, Tesco will stock them in 1kg boxes at £3 each, as opposed to pricing them at £2 for a 400g punnet. Despite the cost implications, it helps the company leverage the supply of the goods and increases the demand to limit waste.