Is Tesco selling off its South Korea arm?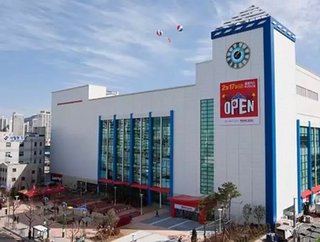 UK supermarket Tesco has been facing a number of serious problems over the last year, many having to do with the brands infrastructure and finances. Fro...
UK supermarket Tesco has been facing a number of serious problems over the last year, many having to do with the brand's infrastructure and finances. From its cutbacks and layoffs in the UK, it has become clear that downsizing is a key component of the chain's strategy to mitigate overhead costs and regain control of the business. As a global supermarket chain with a significant presence in many regions around the world, reexamining that presence and making cuts overseas could become a significant part of that strategy as well. According to new reports, Tesco is now working with British banking and financial services company HSBC to look into the possibility of selling off its assets in South Korea.
RELATED TOPIC: 4 Cuts Coming to Tesco
Selling off its South Korea branch is not a decision that Tesco would come to lightly. Tesco's presence in the country currently consists of 400 company-operated stores (on top of an additional 500 franchised stores) and serves six million consumers each week—in short, it's the site of Tesco's largest operations outside of the UK itself. But at the same time, selling off those assets could remove a lot of overhead from Tesco's finances, and that profitability factor could make it appealing to anyone who might be in the market to buy.
RELATED TOPIC: Tesco Ousts CEO Philip Clarke, Names Dave Lewis as Replacement
As analysts explained to Reuters, the sale would be motivated much more by an immediate need than by a real desire to divest—but it could be exactly what Tesco does in fact need to survive:
 "It is a forced sell, more of a distressed situation," Cantor analyst Mike Dennis said. "Tesco has considerable debts and pension deficits to deal with, let alone a wish list of things to do to help the UK, but they are significantly short of cash and selling South Korea or the Asian shopping malls would be the only two major assets that are going to get that type of a valuation."
RELATED TOPIC: Tesco is expanding its food waste charity program in the UK
Reports indicate that there may already be several global businesses and firms interested in buying the assets from Tesco, though no one has made a definitive move yet. It can never be a good feeling to downsize, to say nothing of losing an entire region—and with the recent loss of U.S. outlet Fresh & Easy, this won't be the first time for Tesco. But sometimes it's a necessary inconvenience in order to restart and build the resources to grow again.
[SOURCE: Reuters]