Tesco Procures Vertically Grown Sustainable Fruit From DPS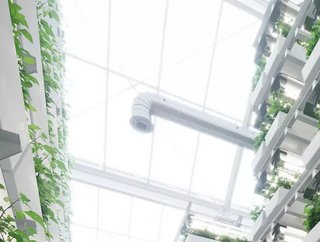 Tesco fruit supplier - DPS - has been trialling a sustainable growing method, which reduces water consumption in strawberry growing
It may not seem immediately apparent that the UK is heading towards a water shortage. While the water still flows freely from taps and irrigation systems tend to crop fields, it is far too easy to dissociate from the fact. As the Environment Agency has warned of the issue, organisations are taking steps to reduce the consumption of this crucial resource. 
In favour of sustainability, Tesco fruit suppliers are revolutionising the way they produce their goods. The company has procured its first order of strawberries, which have come from a vertical growing system. The vertically grown produce is said to consume 50% less water than conventional growing methods and reduces carbon footprint by 90%. 
Another benefit to vertical growing is efficiency. Direct Produce Supplies Ltd (DPS) has been trialling the vertically-grown strawberries for the last three years and have received a higher yield from doing so. The company, with a farm, based in West Sussex, has supplied Tesco with strawberries for 40 years. 
Buying Vertically Grown Goods 
The produce is now ready to hit the shelves of Tesco stores as the DPS supplies the supermarket with its one million kilogram yield of strawberries - grown using the vertical production system. Not only does this provide consumers with quality products with reduced water consumption, but it also provides a breakthrough in efficiency, which other food growers can utilise to their advantage. 
Vertical growing is carried out indoors and utilises hydroponics, instead of soil, to control water usage. The system consists of multiple stacked layers and provides a significant yield of healthy, nutritious food with a shorter distribution distance. 
DPS has tested multiple systems throughout the past three years to come up with its successful vertical growing system. According to the DPS trial, vertical growing can:
Reduce the amount of water required for growing by 50%. 

Produce a yield while reducing carbon emissions by 90%. 

Increase yield fivefold per square metre. 

Deliver a constant supply of strawberries for up to nine months without the impact of adverse weather conditions.
"Vertical crop production is a giant step for fresh produce growers in helping reduce their carbon footprint and use less water, at the same time boosting their yields," says Sabina Wyant, Tesco Fruit Technical Manager. "For shoppers, there is also a clear benefit, with consistent quality fruit and availability for up to nine months of the year, regardless of the weather conditions."
"Vertical farming offers growers a protected environment that requires significantly less land, water and energy to produce excellent quality crops," says Paul Beynon, Chief Executive Officer at DPS. "We chose our farm location near Chichester on the south coast because this region gives the highest natural levels of light and heat in the UK and so maximises the potential. [...] We are still at a relatively early stage in vertical-growing and in the future, we believe that we can make even further advances in sustainable strawberry production and that other fruit crops could take to the system in a similar way."