Tesco faces concerns from shareholders over executive pay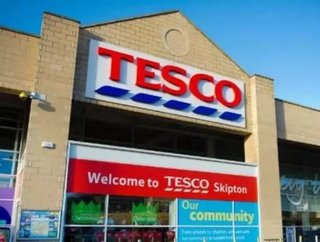 Up to a point, its a businesss prerogative to pay its employees however it deems fit—as long as it meets legal standards, is with the companys abi...
Up to a point, it's a business's prerogative to pay its employees however it deems fit—as long as it meets legal standards, is with the company's ability to pay, and is reasonably competitive and fair. But that prerogative does not exist in a vacuum. When your business is in trouble, and you're accountable to the scrutiny of shareholders and the public eye, you open yourself up to debate over what exactly constitutes "fair."
RELATED CONTENT: Is Tesco selling off its South Korea arm?
This is the situation that UK supermarket Tesco now finds itself in. This week the supermarket chain was met with backlash at its annual shareholders meeting, the result of the disparity between high executive pay and low wages for the struggling brand. According to UK news outlet The Guardian, 18 percent of shareholders protested the supermarket chain's most recent renumeration report, which highlighted a £1.2 million payout to ousted CEO Phil Clarke, not to mention £4.13 million paid to Dave Lewis despite his being in the position for less than a year:
One independent investor told the packed shareholder meeting that the supermarket should adopt a new slogan: "We do not pay the living wage but we do make our executives millionaires for failure."
The fact that this high pay comes despite Tesco's ongoing fraud investigation and its exploration of downsizing and selling off major operations to stay afloat only adds fuel to the flames of contention that executives at the company should be taking a pay cut until Tesco's future is more secure. 
RELATED CONTENT: Tesco CEO responds to profit overstatement scandal and suspensions
On the part of Tesco executives, Chairman John Allan acknowledged the need of Tesco employees to earn a living wage, noting that they are "alive to this issue" but have not reached any conclusions on the issue at the moment.
Despite these issues facing the company, Tesco shares still rose 3.5 percent following the shareholder meeting.
[SOURCE: The Guardian]