Tesco Chairman Richard Broadbent Steps Down: Where Did the Brand Go Wrong?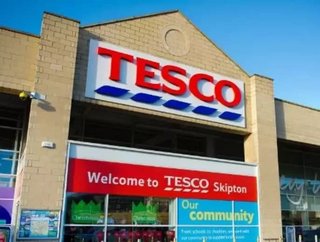 The situation has gone from bad to worse for Tesco Plc, and that situation was awfully bad to begin with. In September, it was revealed that the massive...
The situation has gone from bad to worse for Tesco Plc, and that situation was awfully bad to begin with. In September, it was revealed that the massive UK-based retail brand had overstated its half-year expected profits to the tune of £250 million, prompting incoming CEO Dave Lewis to launch a full investigation and suspend four high-ranking officials in the process.
By now eight executives have been suspended over the course of that investigation, and this Thursday came with the news that those accounting misstatements started well before this year's half-year report, a bombshell that has led Tesco Chairman Richard Broadbent to officially step down.
According to Reuters UK, this has sent Tesco further into a tailspin leaving Lewis to pick up the pieces and confess to shareholders that things are going to be pretty rocky and up in the air for a while before they start to get better:
Shares in Tesco fell 8.5 percent to an 11-year low, meaning Tesco, once the juggernaut of the retail sector, has lost half its market value this year after the accounting errors compounded a succession of profit warnings. Chief Executive Dave Lewis, just seven weeks into the job, said he could no longer provide a full-year profit forecast for Britain's largest private employer because he did not know how much it would cost to rebuild the firm.
Broadbent told reporters that it was important to draw a line under what happened in the past, perhaps suggesting that by stepping down after three years as chairman he's allowing shareholders to observe a line between the old management and the new and move forward more confidently. Meanwhile, Broadbent himself is bearing a lot of criticism for allowing Tesco to get to this low point.
And where exactly did Tesco go wrong anyway? According to Reuters, shareholders speculate that it started when the retail brand started putting a bigger emphasis on growth overseas rather than working on supporting business growth domestically. Those overseas efforts have not all been met with the same degree of success (hello, United States and Tesco's Fresh & Easy misstep), and meanwhile changing consumer habits on the homefront are causing shoppers to drift toward different formats like Aldi or Waitrose. All of these issues have been building up toward falling profits and massive frustration from shareholders:
"Tesco doesn't need to be the big sprawling business that it is," another large shareholder told Reuters on condition of anonymity. "They should be in contraction mode. "(The accounting issue) is still pretty horrible ... and it's not closed off yet."
These issues were also no doubt catalysts toward the inclination for Tesco execs to cook the books in order to paint a more positive financial outlook picture. Now they are where they are – still in a freefall of finance and image, considering asset sales and spinoffs to raise the money needed to get back on its feet, and likely to face more troubles before new leadership is able to fully come together and set the brand back on a stronger and more legitimate path.
[SOURCE: Reuters UK]