Supermarket Chains Incentivise Healthier Food Products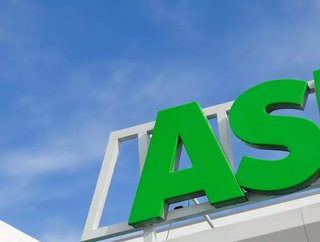 Food Digital looks at European and US food retail and how supermarket chains are making healthier food products more accessible and appealing to consumers
Large European supermarket chains are taking action to provide responsible and affordable goods and services for their customers. Companies are making big changes after concerns around the accessibility of healthy food products and the pricing of plant-based alternatives.
Better Pricing on Healthy Goods 
The Co-Operative Group, headquartered in Manchester, is providing a US$2.37mn investment in the reduction of healthy food prices. As a result of this investment, the cost of the company's own-brand products - such as plant-based burgers and sausage - will be reduced in price by over 50%. 
Promoting Better Health with Applications
Ahold Delhaize, the owner of the Belgian grocery chain 'Delhaize', has developed an application that supports healthy eating. The app is used by shoppers and provides them with healthy food alternatives, and incorporates a 5% discount on these purchases. The aim of the app is to incentivise consumers to switch their eating habits to healthier alternative foods. The company puts resources into analysing thousands of products and categorises these with health ratings, while also giving them a colour-coded 'Nutri-Score' label to easily inform shoppers.
No Packaging, No Problem
UK supermarkets like Asda and Waitrose are trialling initiatives to reduce packaging waste from their stores. Both companies are assessing the effectiveness of selling loose food products to reduce the number of packaged products, including rice and pasta, which will potentially cut plastic waste by making consumers store these foods in reusable containers. Asda is also changing its price structure of fruit and vegetable products, making it cheaper for consumers to purchase unwrapped fruit and vegetables. 
The US Demands Better Food Incentives
The food retail industry in the US seems to be taking less action to promote the health and well-being of consumers. It's believed that consumer preference is a driving force in American retail trends. According to Peter Cooke at the Radio Institute - a non-profit organisation in aid of sustainability in food retail, "there is less pressure from consumers in the U.S. for grocery stores to respond to sustainability, health and wellness issues than there is in Europe." Cooke also says, "aside from issues like sustainable seafood, U.S. grocery stores aren't really feeling the pressure from consumers around the topic of nutrition."
It seems the industry in the US is reliant upon some other organisations to influence consumer demand through similar incentives used in Europe. Ahold Delhaize operates stores in the US with a nutrition rating system, as it does in other stores. The company has also committed to higher sales targets for products that are categorised with the best ratings.