Starbucks seeks Latin America growth with RTD launch and new Panama market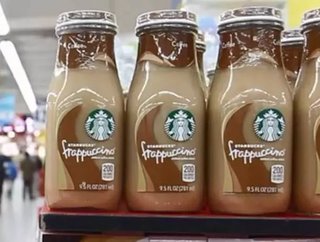 Starbucks is well known for its global reach, and that reach is growing. A recent target for Starbucks is Latin America, and the coffee chain is achievi...
Starbucks is well known for its global reach, and that reach is growing. A recent target for Starbucks is Latin America, and the coffee chain is achieving significant growth in the region through multiple channels.
One way that Starbucks is pursuing growth in Latin America is through the more traditional avenue of store expansion. This month Starbucks made its debut in Panama, now its 15th active market in Latin America and its 67th overall, with the launch of a flagship location at Panama City's Street Mall shopping center on August 6. The chain plans to open 20 stores in Panama City over the next five years, through an agreement with El Salvador-based licensing partner Premium Restaurants of America (PRA).
RELATED CONTENT: Starbucks sales reach a $4.9 billion record high in Q3 FY2015
"We are proud to bring the Starbucks Experience to customers in Panama and build our brand in a way that honors the coffee passion and traditions inherent to this region," said Rich Nelsen, senior vice president and general manager for Starbucks in Latin America, in a press release from Starbucks. "By extending our relationship with Premium Restaurants of America, we are diligently positioning the brand for continued growth in Latin America as we enter our 15th market in the region."
But this isn't the only way that Starbucks is growing in Latin America. As our sister site Business Review America Latina recently reported, Starbucks and PepsiCo—through their joint venture partnership the North American Coffee Partnership (NACP)—is launching its popular line of Ready-To-Drink (RTD) beverages in Latin America for the first time through 10 major markets.
The decision was based on data concluding that the ready-to-drink market Latin America is valued at an estimated US$4 billion –and what's more, it's expected to grow by as much as 22 percent over the next five years. With an eye toward this growth, Starbucks and PepsiCo are bringing Starbucks Frappuccino chilled drinks, Starbucks Double Shot espresso drinks, and Starbucks Refreshers energy drinks to the Caribbean, Chile, Colombia, Costa Rica, Guatemala, Mexico, Panama, Peru, Puerto Rico, and Uruguay by 2016.
RELATED CONTENT: Starbucks prepares to take Teavana concept to the global stage
 "Our expansion throughout Latin America in 2016 enables us to deliver high-quality Starbucks coffee in a convenient ready-to-drink format to our customers where they live, work and play," said Michael Conway, president, Global Channel Development at Starbucks, in a separate press release. "PepsiCo's sales expertise and distribution network makes them the ideal company to work with to unlock the Latin American ready-to-drink market and accelerate local demand for Starbucks."
With more than 880 stores in 15 markets employing over 12,000 partners (employees), Starbucks already has a robust presence throughout Latin America. But there's always room for growth, and Starbucks is seizing the opportunity at every turn.