Starbucks prepares to take Teavana concept to the global stage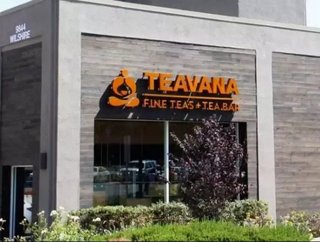 While coffee is certainly popular in certain parts of the world, it cant hold a candle to the massive and unwavering global popularity of tea. It thrive...
While coffee is certainly popular in certain parts of the world, it can't hold a candle to the massive and unwavering global popularity of tea. It thrives not only in regions where coffee is uncommon, but also in areas where coffee has flourished. In all reaches of the world, tea abides.
Starbucks understands this, and knows that capturing the tea market is its best bet to keep growing—especially if today's coffee trends ever start to ebb away.  This was the strategy behind Starbucks Corporation's acquisition of the Teavana brand in 2012, and its subsequent expansion and experimentation with café-style locations in place of its traditional retail model. Now Starbucks is making plans to expand the Teavana brand even further on a global level.
RELATED CONTENT: Starbucks: finding value in product diversification
According to reports this week, Starbucks hasn't been as successful as it would have liked in building out 500 planned Teavana locations by 2015. But the company is as determined as ever to grow the Teavana brand, and is accordingly switching tactics to do so. Instead of focusing on building more Teavana locations, Starbucks is now turning its focus toward promoting Teavana from within—building awareness and a following for the tea brand by increasing its presence and offerings directly in Starbucks locations.
RELATED CONTENT: Starbucks has expanded mobile ordering after success in Portland
Starbucks chief operating officer Kevin Johnson released a memo to staff and readers online explaining the brand's commitment to Teavana growth, along with this new internal strategy and the importance of increasing Starbucks and Teavana's share of the global tea market:
"Tea is a $125 billion market and the second most consumed beverage in the world, next to water. Tea represents a very compelling strategic opportunity for Starbucks around the world and we are well under way of executing on our plan to increase our tea business to $3 billion over the next five years. […]Under [global chief marketing officer Sharon Rothstein]'s leadership we plan to expand Teavana offerings within Starbucks stores globally, create global awareness of the Teavana brand and elevate the innovation and merchandising of Teavana in Starbucks retail stores. The second stage of our strategy will be the selective expansion of Teavana retail stores in key global markets."
RELATED CONTENT: When less is more: how Starbucks can improve sales with smaller Mini Frappuccinos
This is a smart move for Starbucks in promoting the Teavana brand—while it has grown significantly in the U.S. and Canada over the past few years, Teavana is still relatively unknown in other global regions. Promoting Teavana from within Starbucks sounds like a strong way to build brand familiarity and set the stage properly for an influx of actual Teavana locations in the years to come.
[SOURCE: Forbes via Bidness Etc]