Starbucks: Finding Value in Product Diversification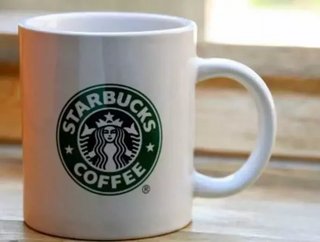 Sometimes its good to be known for doing one thing well. But its also a dangerous proposition, putting your bottom line at the mercy of consumer trends...
Sometimes it's good to be known for doing one thing well. But it's also a dangerous proposition, putting your bottom line at the mercy of consumer trends. But when you're a billion dollar global brand, with your livelihood – not to mention the livelihoods of tens of thousands of employees and suppliers – riding on your bottom line, you don't want to leave yourself susceptible to consumers suddenly deciding en masse that the product you're selling is "over."
As a breakfast staple since time immemorial, it isn't likely that coffee will ever go out of style; meanwhile, with an outpost on practically every block in every major city in the world, Starbucks has seemingly defied any and all conventions about oversaturation killing consumer interest. But while there will always be a stream of consumers ordering a cup of black coffee for their morning commute, one thing Starbucks CEO Howard Schultz is predicting is an inevitable downturn of consumers maintaining their excitement for frothy premium coffee drinks like Frappuccinos and Pumpkin Spice Lattes – in other words, Starbucks' bread and butter. If Starbucks is going to continue to thrive at its current capacity, it's going to have to offer up some new flavor profiles and keep audiences interested.
But how do you diversify when you're a massive brand known for selling one thing? That's what Starbucks is trying to find out, utilizing partnerships and acquisitions along the way to see what sticks.
Acquiring the Tea Market and Moving it Forward
Last year, Starbucks made a major move toward diversification by finalizing its acquisition of the Atlanta-based retail chain Teavana for $620 million. Starbucks has taken this acquisition to heart, throwing itself into the expansion of the specialty tea brand – in October of 2013, Starbucks brought Teavana from a strictly retail space into the foodservice world with the launch of the first Teavana tea bar in New York City. Betting on the success of this test location, Schultz expressed to the media that he hoped to build out the brand's existing retail locations and open a thousand new full service Teavana tea bars within the next five years. 
But this isn't a case of Starbucks competing against itself with its newly acquired Teavana brand – it's expressly about not putting all of its revenue eggs in one coffee-based basket. Tea is a huge global market – a $90 billion market worldwide, in fact, with more consumer interest in more regions than coffee. By acquiring Teavana and incorporating it properly into the Starbucks brand now, the company as a whole can have more faith in remaining afloat even if coffee prices fluctuate unfavorably or consumer interest in coffee wanes.
Though this means a steadier source of revenue for The Starbucks Company on the whole, there's also a benefit to the Starbucks brand itself through the power of brand integration. Earlier this year, with much fanfare, Starbucks launched a Teavana-branded chai tea designed by Opra herself; this summer, Starbucks has launched a line of Teavana shaken iced teas. Until the company is able to build out all of the Teavana tea bars that it hopes for – and even after it does – Starbucks will be able to leverage the appeal of new tea offers with the convenience of its own ubiquitous presence to draw in a new potential customer base and a new opportunity for income.
A New Approach to Soft Drinks
Starbucks has always sold Italian sodas, lightly flavored with a shot of any syrup they have on tap, but they were never specifically branded or capitalized on before. But as Starbucks continues its plans to diversify its offerings, the brand has turned to soft drinks by launching its new Fizzio™ Handcraftted Sodas line alongside its Teavana iced teas as the centerpiece of its Summer 2014 season.
"We have heard from our customers that they're looking for more refreshing, cold beverages, especially during the warm summer months," said Cliff Burrows, group president, U.S., Americas and Teavana in a press release issued by Starbucks. "Fizzio Handcrafted Soda is unlike any soda in the marketplace because it's handcrafted and made-to-order each time. The addition of Fizzio and Teavana Iced Teas gives our customers more refreshing beverage choices made with the premium ingredients they expect from Starbucks."
Instead of relying on its usual stable of flavor syrups, Starbucks has put the time and effort into creating traditional yet more complex flavors like spiced root beer and lemon ale especially for the Fizzio™ line. With soft drink sales in decline for major brands like Coca-Cola and Pepsi, this may seem like a counterintuitive move on the part of Starbucks. Then again, Fizzio™ isn't really competing with Coca-Cola or Pepsi.
Starbucks isn't serving its Fizzio™ drinks out of regular soda fountain taps – to underscore the line's "handcrafted" nature, the brand has launched a special Fizzio™ machine at its stores, offering what the brand calls "a breakthrough in carbonation technology with the ability to deliver an unmatched soda experience." It seems reasonable to expect that a Verismo-like home version will be released once consumer interest in the soda line has been sufficiently piqued, putting Fizzio™ in competition instead with increasingly lucrative brands like SodaStream and providing multiple potential revenue streams in both the foodservice and the retail markets.  
Partnering with Groupe Danone for Smoothie Success
Acquiring a smaller brand like Teavana makes plenty of financial and strategic sense for Starbucks, but acquiring a giant like Groupe Danone would be another story – and even if Starbucks could acquire Groupe Danone, chances are slim that it would have much use for most of the European dairy titan's operations. But what would make sense is a partnership for compatible products, and that's exactly what has happened.
In late June, Starbucks announced its partnership with Groupe Danone, pairing its already popular Evolution Fresh juices with Dannon Oikos Greek yogurt for the launch of a line of yogurt smoothies. It's a smart move for both companies, getting the Dannon name out there while at the same time Starbucks gets a boost from the current trendy popularity of yogurt as an ingredient. 
It's also smart because it's a launch that is targeting a totally different demographic compared to its soda line, hoping to capture health-conscious consumers looking for a light and protein-packed option for lunch. These are still in test mode, only currently available at a few select locations – but if they test well and take off, they hold the potential to bring in a new consumer base that might not have been interested in the sugary coffee drinks at Starbucks' core.
Going Adult with Beer and Wine Offerings
Starbucks has been testing beer and wine at various locations for a while now, but the concept started really ramping up in March as the chain announced the rollout of its "Starbucks Evenings" campaign at thousands of locations nationwide.  
While the concept feels like the last frontier in beverage diversification and the least likely to stick permanently, it's perhaps the best way to court customers during the evening day part. Still, it seems at odds with the important younger demographic of students getting together at Starbucks for a relatively quiet and relaxed atmosphere to study. It also brings in further complications like licenses and distribution that aren't present with the brand's new non-alcoholic offers. It's hard to imagine beer and wine rolling out at all Starbucks locations worldwide any time soon – but if they are able to figure out a way to pull it off, their diversification plan will be about as complete as it can get.