Sainsbury's and Asda tie-up could create UK's biggest supermarket chain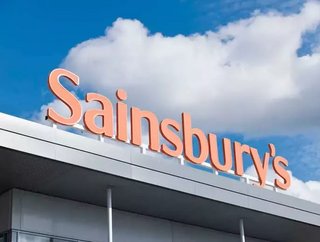 Supermarket giants Sainsbury's and Asda have confirmed that they plan to merge in a $12bn deal which could end Tesco's reign as the UK's biggest sup...
Supermarket giants Sainsbury's and Asda have confirmed that they plan to merge in a $12bn deal which could end Tesco's reign as the UK's biggest supermarket chain.
In one of the biggest shakeups in the food retailing industry, the tie-up comes as traditional supermarkets come under increasing pressure from discount stores such as Aldi and Lidl.
If Sainsbury's and Asda were to combine they would have over 1,200 supermarkets, nearly £50bn in annual sales, around 355,000 employees, and a 30% share of the grocery market.
"This is a transformational opportunity to create a new force in UK retail, which will be more competitive and give customers more of what they want now and in the future," said Mike Coupe, Chief Executive Officer of Sainsbury's.
"It will create a business that is more dynamic, more adaptable, more resilient and an even bigger contributor to the UK economy," he added. "Having worked at Asda before Sainsbury's, I understand the culture and the businesses well and believe they are the best possible fit.
"This creates a great deal for customers, colleagues, suppliers and shareholders and I am excited about the opportunities ahead and what we can achieve together."
Under a merger with Asda, Sainsbury's says that it would cut its prices by nearly 10% and the two supermarket behemoths also noted that there were no planned store closures as a result of the deal.
The companies said that cost reductions would be possible thanks to "buying benefits, "operational efficiencies", and the opening of Argos shops in Asda stores.
Sainsbury's acquired British catalogue retailer Argos in 2016.
SEE ALSO:
US supermarket Walmart owns Asda and, if the merger goes ahead, it would retain a 42% stake in the newly-merged company.
"The combination of Asda and Sainsbury's into a single retailing group will be great news for Asda customers, allowing us to deliver even lower prices in store and even greater choice," added Roger Burnley, Chief Executive Officer of Asda.
"Asda will continue to be Asda, but by coming together with Sainsbury's, supported by Walmart, we can further accelerate our existing strategy and make our offer even more compelling and competitive."
The proposed merger of the UK's second and third largest retailers could raise high competition concerns and would need to be approved by the Competition and Markets Authority.
Speaking of the merger, John Colley, Professor of Practice in Strategy and Leadership and Associate Dean at Warwick Business School, said: "The Sainsbury's and Asda merger represents Walmart's continuing reduction in activities outside the US where their main business is under severe pressure from the internet.
"In the UK Asda has been in difficulties for several years under pressure from Aldi and Lidl, who both offer lower prices which have continued to take share from the big 4 players - Asda in particular.
"The merger with Sainsbury's is an opportunity to take cost out of the supply chain which they hope the suppliers will fund," he continued. "However, distribution, regional management and head offices will all be rationalised to reduce costs.
"The Competition and Markets Authority will ensure that there are sales of stores where there is overlap which should help Morrison's and also Aldi and Lidl. However, the large stores may well be viewed as surplus capacity in the industry which no one wants and will subsequently close.
"Ultimately there has to be job losses and the suppliers will have to pay through lower prices for the larger volumes they may see. Customers will see reduced choice and the current price war is likely to persist.
He added: "The CMA waved through the Tesco-Booker deal and for this deal there is confidence that the price in terms of divestments may well be relatively low. However, the enormous job of integrating the two organisations will take several years. During that period it is likely that significant distraction will cause the loss of further market share. This will not entirely be bad news for the competitors who should make share gains as a consequence."