Poundland Trials e-Commerce Sales for Food Retail Shift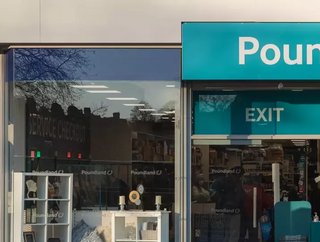 Poundland predicts an increase in discount retail sales and turns to e-commerce selling to join the digital food retail movement
Due to the level of technological development that can be seen among retail companies, the e-commerce industry has opened itself up to more and more industries. This could potentially include the discount food retail industry. Pepco Group, the owner of the Poundland retail chain, has plans to provides thousands of jobs through e-commerce. 
Andy Bond, Chief Executive Officer at Pepco Group, has discussed the company's predictions for the retail market, as the company bets on consumer spend shifting towards discount retail stores. During the coronavirus pandemic, the company hasn't benefited from online sales - unlike other food retailers with an online presence. 
Throughout the initial phase of Covid-19, the UK experienced a great level of community and support as a result of online food retail capabilities, resulting in drastic increases in the value of online food sales in the second quarter of 2020 - at the height of the first national lockdown. This value spiked to £364.5mn in the Q2, which was up by £177.9mn from the previous quarter. Valued at slightly less in Q3, the industry maintained its peak. 
Taking a Plunge into e-Commerce
'Our consumer dynamic, our geographical spread and our business model make us most defendable against online and most unlikely to go online', says Bond. However, Poundland is now trialling e-commerce for its discount retail offerings, as it opens up to the benefits of online shopping. 'Personally, I've been very sceptical. However, it is such a macro trend, we've got to learn about it, because I have no intention of looking like the idiot who called the world flat when it was actually round', Bond says.
Bond has explained the company has changed its perception of the e-commerce industry and believes if customers are willing to spend around £60 per transaction then online selling wil be a viable option for the business and will provide 13,000 UK jobs.