Online Grocer Ocado Encourages Workplace Flexibility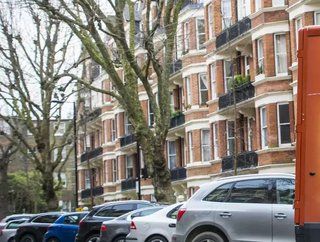 Ocado allows its employees to work from anywhere in the world for one month as the workplace becomes more flexible for online grocers
When it comes to workplace satisfaction, the employees at Ocado are in for a treat as the online grocer announces it will allow its office-based staff to work from anywhere in the world for one month.
This will become available to the company's office staff, including computer scientists and business development experts who have worked from home during the coronavirus pandemic. But what is the reason behind this offering? 
The organisation has acknowledged that there are employees with family and friends in foreign countries and due to the imposed travel restrictions—as a result of the pandemic—many have not had contact with their overseas relations. Claire Ainscough, Chief People Officer at Ocado, has expressed that the incentive has been introduced 'because we feel we could give our employees a balance and choice'. Ainscough also explains that overseas working was the 'top question' among its employees. 
Ocado is not the only food retailer allowing flexible working beyond the pandemic. Asda, the well-known grocery company,, said it would allow its head office staff to 'select the best location to do their job'—whether that means working from home, remaining at the head office or even working at a store or depot. 
What Does This Suggest About Modern Employment?
These initiatives highlight a critical shift in employer and employee mentality as many more individuals prioritise flexibility over funds. Data obtained by the UK Health and Safety Executive suggests that the overwhelming nature of work has swayed the mentally of many working individuals. From 2019 to 2020, the total number of work-related stress, depression or anxiety cases reached an astonishingly high number at 828,000 across the UK—2,440 per every 100,000 workers. There were 347,000 new cases recorded. 
The changing mindset of employees is shaping the way that organisations do business. The leading industries that are capable of providing for the needs of the workforce will likely gain a positive outcome as a result. If employers are willing to focus on occupational health and well-being, employees are likely to respond in a positive way.