Omaha Steaks Executive Chef Karl Marsh Talks Bison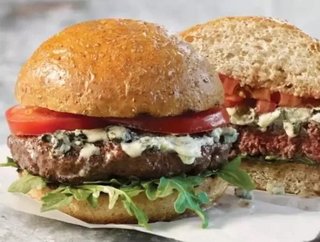 November 1, 2014, is National Bison Day – what better time to talk bison? This year saw consumers looking for alternative protein options outside...
November 1, 2014, is National Bison Day – what better time to talk bison? This year saw consumers looking for alternative protein options outside of the usual beef and chicken, and bison has proved an intriguing choice. Nebraska-based mail order retailer and distributor Omaha Steaks is one specialty retail brand that has stepped up to deliver on this consumer demand, adding a premium bison line to its product portfolio earlier this year including products from ribeye steaks and filet mignon to bison burgers and franks. We sat down with Omaha Steaks' resident Executive Chef Karl Marsh to discuss the brand's bison line, what goes into its production, and what consumers are looking for when it comes to meat options outside the beef box.  
Food Drink & Franchise: Why did Omaha Steaks decide to add Bison to its portfolio? 
Chef Karl Marsh: We added bison to our already robust product line because customers wanted it. Not only were they calling up and asking for it, but they were also searching for it online. There was a clear and strong demand for bison, and bison is something that we'd been looking at for years really. We finally found a product that we feel is worthy of the Omaha Steaks name.
FDF: You mentioned it's something consumers are seeking out. How does this reflect on consumer trends as a whole? 
KM: There is always a segment of our customer base, and a segment of the population, that's more interested in more healthy products. We recently developed our Golden Plains label under the Omaha Steaks umbrella that pretty much focuses on that arena – things that are all-natural, lower fat, without GMOs. It's a healthier line. It reflects society in general, in this day and age there's definitely a segment of the population that's interested in their health first and foremost.
FDF: How are Omaha Steaks bison that you source raised and cared for before making it to consumers?
KM: These bison are grass fed most of their lives, then finished on non-GMO grain. They have incredible amounts of marbling for bison, which makes them very flavorful and enjoyable to eat – comparable to quality grain-fed beef. The great thing about bison is that they are very rich in nutrients like iron, niacin, and zinc, and of course they have zero carbs, just like beef. They're a great choice for the health conscious customer.
FDF: How does Omaha Steaks choose its partners and ensure quality throughout the value chain? 
KM: To be honest, it's a very long and involved process. We carefully curate our partners and look for people who value goals that closely reflect what we're doing here. There's a very rigorous quality assurance and inspection process that all of our vendors go through. We're looking for people that produce the best from what they do – that's a very important part of our business.