Ocado Retail Enables Management Of Media Campaigns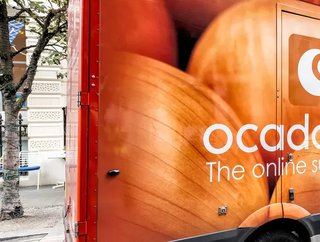 Ocado Retail, and Ocado and M&S venture, is giving suppliers the ability to manage their media campaigns on its retail website
The widespread accessibility of all digital media has led to a demand for customised media settings. Ocado will now enable suppliers to manage their media campaigns across all Ocado websites. 
Ocado Retail venture between the parent company, Ocado, and Marks & Spencer is extending its e-commerce advertising efforts on the CitrusAd platform to create a media and insights platform for its website. In August 2020, both companies took a 50% share in the venture and experienced a 27% increase in revenue within the first six months of 2020 and sales growth at more than 40% in the second quarter. 
Brands will be able to launch new products on the platform, which will be marketed by personalised advertising campaigns - paid for by the brand owner - and measure their campaign results through the dedicated platform. Within the next 18 months, all Ocado suppliers will be invited to join the media and insights platform, with plans to enable all of the Ocado media inventory there by 2023. 
Christina Hawley, Chief Commercial Officer at Ocado, has spoken about the benefits of the platform. "Our partnership with CitrusAd is a key moment in how we work with and support our suppliers. The platform will allow us to better serve our suppliers, helping them to manage and optimise their media campaigns, leveraging campaign data, such as return on investment. CitrusAd's market-leading technology, alongside our Crunch insights platform, will ultimately make it easier for our suppliers to put their products in front of more customers and build their business with Ocado."
Kim Ludlow, Head of UK at CitrusAd, says, "We are excited to be expanding our partnership with Ocado Retail, which brings together two leading technology companies in their respective fields. We will continue to deliver a powerful technology platform that will help Ocado Retail monetise and personalise its website and deliver more value to its partners. It means any supplier, regardless of size or ad spend, has an opportunity to get in front of shoppers and engage with digital audiences. This provides a huge boost for brands wanting to raise their profile and grow their business."
According to Ocado, the platform has been implemented as part of its data strategy and will provide suppliers with the ability to see their performance against a full range of competitors.