Morrisons partners with Nestle in sustainability scheme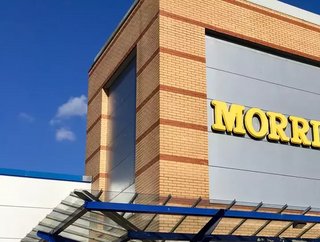 Morrisons will work with Nestle to implement a sustainability initiative that will see more packaging items recycled in its stores
Zero waste is the next big trend for supermarket chains to focus on. Morrisons is launching an initiative that will help reduce packaging waste, with the intention of zero waste operations by 2025—including its stores and the customers that use them. The initial phase of the plan will begin in Edinburgh and, if the programme is successful, it will be rolled out across 498 stores in the UK within the next 12 months. 
A sustainable waste management partnership
An interesting partnership is currently in place between Morrison's and Nestle to gather and also recycle materials that are difficult to dispose of responsibly. Items that can be recycled through the scheme include hard-to-recycle plastics—such as confectionery wrappers and pet food pouches, hard plastics, items containing more than one material, ink cartridges and batteries, and foils and plant pots. To carry out the trial, Morrison's will install waste collection stations in Edinburgh stores and will recycle the materials in the UK to minimise the project's carbon footprint.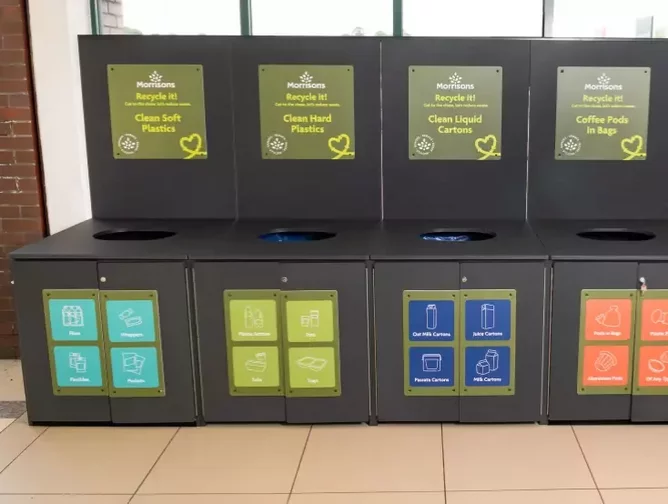 'We're not going to reach our ambitious targets through incremental improvements alone. Sometimes you need to take giant steps and we believe that waste is one of those areas. We believe that we can, at a stroke, enable these trial stores to move from recycling around 27% of their general waste to over 84% and with a clear line of sight to 100%', says Jamie Winter, Sustainability Procurement Director at Morrisons. 
'We all need to see waste as a resource to be repurposed and reused. The technology, creativity and will exist - it's a question of harnessing the right process for the right type of waste and executing it well. And all waste collected in our stores will be recycled here in the UK - we will not reprocess anything abroad. If we're successful, we'll roll this zero waste store concept out across the UK as fast as we can'.
Alison Bramfitt, Group Packaging Manager at Nestlé UK & Ireland, says, 'at Nestlé, we're dedicated to driving a more circular system by reducing our use of virgin plastics by one third, and ensuring all of our packaging is reusable or recyclable by 2025. We are committed to providing solutions for recycling hard-to-recycle. [...] Materials, such as film and coffee pods, so we're delighted to be part of this initiative'.
The zero-waste initiative will also have a positive impact on food waste as unsold food from Morrisons supermarkets will be distributed to local communities via the Too Good to Go app.