Morrisons Agrees To Acquisition Price From US Investors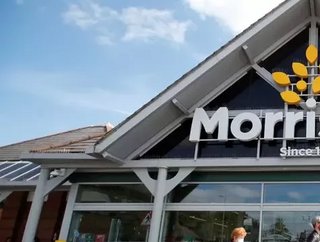 Following a bidding war for the acquisition of Morrisons, the supermarket chain has accepted an investment from a US consortium
The UK supermarket chain, Morrisons has caught the attention of overseas stakeholders in the company. A deal has been made over the acquisition of Morrisons, which will be taken over by a Fortress-led group of investors. 
Fortress, an investment group and independently-operated subsidiary of Softbank Group Corporation, is leading the way in the acquisition, supported by Koch Real Estate Investments and Canada Pension Plan Investment Board. The group's initial bid for the company was around £5.52bn, which was unsuccessful in the first instance. Following a bidding war between other investment groups and individuals.
Shareholders of Morrisons will now vote on a further offer from the Fortress group, which sets the company's value at £9.5bn. "We have looked very carefully at Fortress' approach, their plans for the business and their overall suitability as an owner of a unique British food-maker and shopkeeper with over 110,000 colleagues and an important role in British food production and farming," says Morrisons Chairman Andrew Higginson. "It's clear to us that Fortress has a full understanding and appreciation of the fundamental character of Morrisons."
Fortress Expands its Portfolio
As an investments group, Fortress now manages US$53mn worth of assets as of March, including its purchase of Majestics Wines - a Britain-based wine dealer - back in 2019. "We are committed to being good stewards of Morrisons to best serve its stakeholder groups, and the wider British public, for the long term," says managing partner Joshua A. Pack.
However, the acquisition has provided some concerns about Morrisons' workforce. "Ministers must urgently work with Morrisons and the consortium to ensure that crucial commitments to protect the workforce and the pension scheme are legally binding, and met," says Seema Malhotra, Labour's Business Spokeswoman. Nevertheless, Fortress plans to retain Morrisons' current structure, including the headquarters in Bradford, Northern England, and the company's current management team - led by Chief Executive Officer, David Potts.