M&S Launches Food Product Range for Global Distribution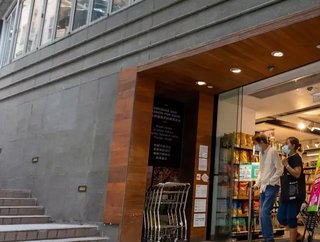 Paul Friston and Mark Callaghan comment on the M&S and British Corner Shop partnership for global distribution of food products
Headquartered in London, Marks and Spencer currently operates 198 franchised outlets across 29 countries, providing its luxury branded food products. While the company owns several outlets, its next move will be made online where it will sell a large range of products to be distributed to more countries. 
A Global M&S Supply Chain
M&S has announced its next move to supply a range of products to over 150 countries with the potential for delivery within three days of placing an order from a range of more than 800 different M&S products. The range will feature many of its family favourites, including the popular sweet product 'Percy Pig' and M&S Luxury Gold Teabags. 
The orders will be placed through a decided export platform, which is managed by the British Corner Shop, a website that supplies ex-pats with a variety of British products. With over 20 years of experience, British Corner Shop is the leading provider of international export of British food products with a complete range of more than 6,000 household brands.
Covid-19 Encourages Food Demand
The expansion comes as part of the M&S commitment to international growth through e-commerce, kickstarting its online presence with the supply of Clothing and Home products to consumers in over 100 different markets. However, as the need for a global food supply drastically increased over the past 18 months, the company has accelerated its plans to meet demand. The company can leverage the British Corner Shop platform—which received 140% growth in the last financial year—to implement a rapid rollout process. 
'Our mission is to deliver efficient and low-cost ways to sell the best of M&S to the world, and by partnering with British Corner Shop we're able to instantly offer the best of M&S food to millions of more customers', says Paul Friston, Managing Director of International and ExCo I&D Sponsor at Marks & Spencer. 'We're always getting asked when our fantastic food range is going to be rolled out to new markets, so I'm delighted that from today we're able to offer an expansive and delicious range of hero products customers love as well as the latest M&S innovations to over 150 new countries'.
Mark Callaghan, Managing Director of British Corner Shop, says, 'British Corner Shop connects quality British brands to customers worldwide, which is why partnering with M&S, one of the most iconic British brands, is a perfect fit for both parties. Our customers are not just British ex-pats but other nationals who appreciate the quality assurance they get from buying British made products. So, not only will our ex-pat customers be overjoyed they can now reunite with their most missed M&S foods, but our non-expat customers will no doubt rejoice as well'.