Lidl Ireland joins Australia in reverse vending machine plan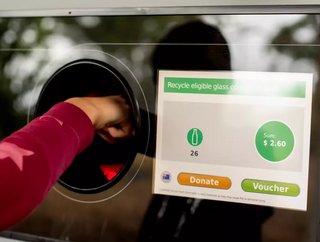 Reverse vending machines exchange containers for vouchers. Food retailer Lidl Ireland has started the scheme, joining Australia and preceding the UK
Supermarket Lidl has always been big on quality, now a new recycling scheme aims to improve the quality of the environment - with the installation of reverse vending machines in Ireland. 
Situated outside of stores in Glenageary, Dublin, reverse vending machines accept used items, in exchange for cash.
Similar schemes have been running across the world for years and Ireland will not be the last to adopt them, in a positive development for the circular economy. 
Recycle to reward with the reverse vending machines 
Lidl's reverse vending machines accept:
The process is completed in four steps:
1. Bring the clean items to Lidl
2. Place the item in the reverse recycling unit (follow instructions on the machine)
3. Receive the voucher
4. Use one voucher per transaction to redeem 
The cans and bottles can either originate from Lidl or other retailers and customers will receive Lidl vouchers, 10 cents per returned item.
The reverse vending machine can process 17,000 cans and bottles per week and other schemes will be organised in Ireland's other 170 Lidl stores in the future. 
The aim of this is to decrease the amount of litter left on streets and encourage a positive attitude to recycling. 
"With the government due to announce the details of the nationwide deposit return scheme in the coming weeks we're excited to see how our customers engage with this trial", said Owen Keogh, Head of Corporate Social Responsibility at Lidl Ireland. "At Lidl Ireland and Lidl Northern Ireland we know that as a retailer we will play a key role in the transition to a circular economy in the coming years."
Reverse vending machine recycling schemes all across the world
The reverse vending machine is an unfamiliar gadget to many. However similar deposit return schemes are present in other countries, with more planning to follow:
In Australia,

Return and Earn

is used in many states and aimed at families, to allow children to grow up with a circular economy in mind

Scotland's

Circularity Scotland

scheme will launch in 2022. 

The Scottish Government hopes to receive 90% of the single-use drinks containers sold in the country

Sadly, the initiative in England and Wales has been delayed until 2024

Lidl's return deposit initiatives have been present in Germany, home to the international Lidl headquarters, for years: