Kroger acquires Hiller's Markets: the growing advantage of thinking small and local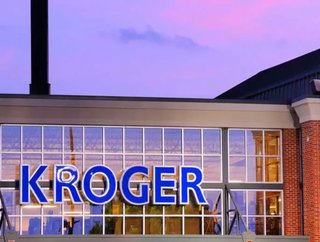 Theres a new addition in the Kroger family. The Ohio-based supermarket chain announced this week that it is acquiring the small Michigan-based Hillers M...
There's a new addition in the Kroger family. The Ohio-based supermarket chain announced this week that it is acquiring the small Michigan-based Hiller's Markets specialty chain for an undisclosed sum.
"We are excited to welcome Hiller's customers into our stores and introduce them to our great people," said Jayne Homco, president of Kroger's Michigan division, in a statement to the press. "Hiller's has a decades-long reputation of great customer service and outstanding selection of local and ethnic foods, and we look forward to continuing those traditions as we expand in this market."
Meanwhile Jim Hiller, president and CEO of Hiller's Markets, also took to the press release to express his support of the acquisition—as well as to ask the current Hiller's Markets customer base to support the changes ahead:
"After 75 years of providing the finest quality groceries and services to southeast Michigan I am pleased that Hiller's legacy of excellence will be continued by the Kroger Company. I encourage Hiller's customers to continue shopping at Kroger following the transition and to continue supporting their favorite associates."
This acquisition is very different from the recent massive merger between Albertsons and Safeway—Hiller's Markets is a very small regional chain, comprised of only seven locations throughout the Detroit metropolitan area. Why would a major chain like Kroger choose to invest in acquiring such a comparatively small brand that would not expand its national reach?
The answer could lie in a recent study predicting that traditional retailers could lose 10 percent of their market share by 2025. In its white paper "Food Industry Transformation: The Next Decade," consulting and research firm Technomic reports that changes in spending and attitudes on health and nutrition among middle-class and affluent consumers could cause a seismic shift in the retail industry, with the market share of traditional retailers dropping from 71 percent to 62 percent over the next ten years. In addition, while supermarkets can expect 3 percent sales growth annually over the next decade, Technomic predicts that fresh format stores and farmer's markets will grow each year by 12 percent and 13.5 percent respectively.
Faced with data and predictions like this, investing in smaller hyperregional markets makes perfect sense. It's surprising that Kroger isn't keeping the Hiller's Markets name throughout the transition, but then again it could be part of a strategy to help consumers associate the Kroger name as much with smaller local specialty markets as with larger traditional supermarkets.
Either way, If Kroger is able to make similar strategic acquisitions like this across the country—and if Kroger is able to retain its customer base by maintaining the focus and intent (if not the identity) of the original markets it acquires—it may continue to grow and benefit even as consumers start to turn more frequently to grocers outside of the traditional Kroger model.