[INFOGRAPHIC] Five Things to Know About the American Consumer's Coffee Habits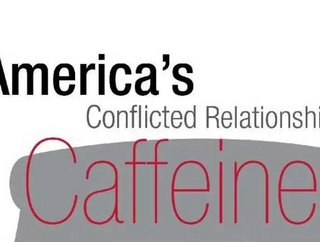 If youre going to be effective at developing and marketing the right products, youve got to know what consumers are looking for – and to know what...
If you're going to be effective at developing and marketing the right products, you've got to know what consumers are looking for – and to know what consumers are looking for, it helps to be in tune with their current consumption habits. This week natural products company Chromadex released a helpful infographic profiling American consumers and their relationship with caffeine, and it's filled with some interesting insight that every coffee producer and retailer should know:
1. 66 percent of Americans drink two or more caffeinated beverages every day on average
That's more than half of the population drinking a significant amount of caffeine every day. That bit of information can be used in a lot of ways, not the least of which can be motivational for small upstart coffee roasting and retail businesses – there is a whole lot of market share out there to capture. The industry might feel saturated, but in reality there's still plenty of room for new businesses and new ideas in the field of coffee.
2. 1 in 3 young Americans are seeking to reduce their caffeine intake for improved health
As we said, the market for coffee and other caffeinated products is still huge – but it's also true that the landscape is changing in terms of what consumers are looking for. Just like whip cream-laden sugary specialty espresso drinks are starting to lose their appeal, consumers are also changing the way and the frequency with which they consume caffeine.
3. 60 percent of Americans are looking for beverage alternatives with reduced amounts of caffeine
Consumers may be buying fewer caffeinated beverages out of health concerns, but would they buy more if a product had just enough caffeine to get the job done? When Starbucks acquired the retail chain Teavana, it wasn't on a whim. Company executives were early to see the writing on the wall that consumers are developing diversified interests beyond basic coffee and espresso drinks, and that interest is becoming steadily stronger. Retailers would be smart to consider alternatives to hold onto that wider audience losing an interest in the coffee-for-caffeine standard. Tea, carbonated beverages, caffeinated water – the sky's the limit.
4. 10 percent of Americans consume more than six caffeinated beverages daily
For every action, there is an equal and opposite reaction – and just as plenty of Americans are cutting down on their caffeine intake, another section of the market share is ramping their intake way up. 10 percent may be a minority, but it's still a sizeable chunk with serious buying power. How will you develop products that cater to this market?
5.  56 percent of women start their day with coffee
What are women looking for in a morning coffee or tea beverage? That's something worth finding out, because more than half of women start their day off with a jolt of caffeine.
For more insights and inspiration, check out the full infographic below: