Food retailer Nisa is fighting food waste with an app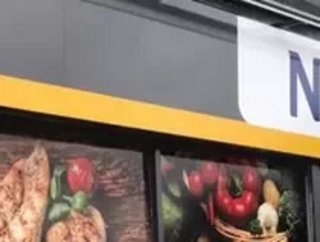 Food retailers amass tonnes of food waste every year. Nisa is fighting food waste with the app: Too Good to Go
Food waste is an international problem - with the UN estimating 14% of food produced is lost between harvest and retail. More than 20% is lost in the case of fruits and vegetables. Once food makes it to the shop floor, food retailers in the UK have counted up to 10.5m tonnes of food waste, which customers either do not want or can't afford. 
Alongside the rampant levels of modern day slavery, food waste is a shame on the modern world.
In the UK, there is a higher risk of food waste, owing to a shortage of lorry drivers and food pickers, following the Brexit deal, as many of these workers come from Europe on work visas. 
However, retailers are fighting back against food waste.
Nisa saving food and preventing waste through a new kind of retail 
Through a partnership with the food app, Too Good To Go, 133 Nisa retailers have saved 40,000 Magic Bags of food from going to waste. 
A Magic Bag is food at risk of being wasted. This food is bagged, Too Good to Go is contacted by the app and the Magic Bag is collected. The bag contains at least three times the value of food paid, for example: a bag which costs £5 will contain food worth £15.
The partnership has:
Prevented 39,817 Magic Bags of food from being thrown away

Saved 99,524.5kg CO2e from going to waste 

Supported countless people in the local community who are struggling 
Nisa bosses encourage retailers to sign up to Too Good to Go
The Nisa retail group is delighted with the impact it has had on reducing food waste and supporting consumers at risk of food insecurity.
"We've been using it for some time and find it an amazing tool for helping us reduce our food waste", said Amrit Pahal, of H and Jodie's Nisa Local in Walsall. "We're virtually throwing away nothing now."
"We're always encouraging Nisa's independent retailers to sign up to the app and have so many real success stories from across the business", said Richard Shorney, Nisa Retail development manager. "It's such an easy system to get involved in and it means retailers are seeing less waste as well as getting new shoppers in their stores."