Following Kraft Dinner's rebranding technique in Canada, discover when it's time to make a change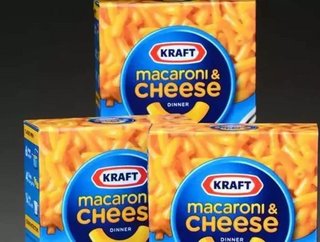 How important is a companys brand? Some executives would argue that a brand is, well, everything! After all, if consumers choose your product over someo...
How important is a company's brand? Some executives would argue that a brand is, well, everything! After all, if consumers choose your product over someone else's, then they most likely want to know everything about it—specifically, what it represents.
Originally reported by our sister brand Business Review Canada, Kraft Dinner is rebranding in Canada. But is this a smart business move? Will consumers still recognize the product and be happy with it?
These are two very important questions—risks, really—that often emerge when a company chooses to make a change. However, there comes a time when change is needed, and if done correctly, quite beneficial.
Could a little bit of rebranding do you and your company good? Find out!
RELATED TOPIC: Can a joint venture partnership help your band achieve overseas success?
Kraft Dinner, which has for quite some time been referred to as "KD," is rebranding. And in a recent statement regarding the change, Kristen Eyre, brand director, said this: "Why would we continue to call it Kraft Dinner when Canadians don't refer to use that way? The way Canadians refer to Kraft Dinner as KD is as much a term of endearment as when you call a relative or a friend by a nickname—it's such a love mark for them, and we should be reflecting that."
Other past and future changes to the food include the reduction of sodium by 19 per cent, the removal of all artificial colours from the macaroni and cheese and the introduction of turmeric, paprika and annatto.
RELATED TOPIC: Coca-Cola achieved branding perfection in the Mad Men finale
Success is no stranger to Kraft, have commanded 55.1 per cent of the market over all. However, in recent years, sales have fallen by 5.3 per cent—hence the rebranding technique.
Now, it's probably not a big surprise that when a company chooses to rebrand, several different things can happen, including an increase or decrease in sales. In short, rebranding is a risk, but sometimes that risk is needed and can pay off.
For example, in an attempt to decrease the negative connotation of fried food, Kentucky Fried Chicken shortened its name and became KFC. This method worked; customers are more likely to relate to a new identity when the changes promote positive messages. 
But the pendulum can and does swing both ways: When famous clothing store Gap changed their safe and comfortable logo, trouble ensued—the store lost business.
It all goes back to risk. Sure, if your company is suffering and your known product doesn't seem to be doing as well, then rebranding is a likely and common option.
Specifically, if you've tried other avenues and nothing else has seemed to work, then making a positive change in your logo or product is probably needed. However, it can take time to see results. If you're losing money, don't expect to see improvement overnight—give yourself, as well as your customers, time to accept the alteration.
It also pays to know your customers, to know what they like and what they don't like. For example, Kraft's rebranding is a low-risk move, as a survey has shown that 80 per cent of Canadians already know what KD is without being told.
You've undoubtedly heard the expression, "Change is good." And it's true—change can be good. However, when rebranding on changing, it's important to know your audience. The last thing you want to do is forget about or anger your loyal client base.
Therefore, don't be afraid of rebranding, but make sure that it's the right time and proper technique for you and your company.
 [SOURCE:  The Globe and Mail]
RELATED TOPIC: Why a pared-down lower-priced Whole Foods Market spin-off is a branding win