Electronic shelf labels embraced by food retailers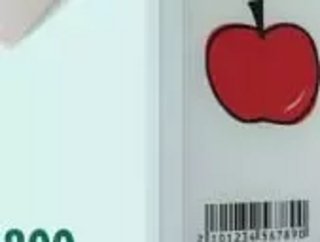 The electronic shelf label market generated US$800mn in revenue in 2020 in North America, while European food retailers make up the fastest growing market
The food retail industry is looking for ways to become more sustainable and tech savvy, to match the desires of consumers.
One way to do this is through the use of electronic shelf labels. Latched onto supermarket shelves, these price tags update themselves digitally and help customers identify the price of an item. 
An electronic shelf label allows food retailers to update labels digitally. This is immediate and specific, meaning food retail employees can spend less time changing paper shelf labels. An arduous task, it can also obstruct customers from browsing items of interest. 
In addition, this will mean less paper is used, less printer ink and 
Because of these factors, the electronic shelf label market is predicted to register rapid expansion during 2021–2030. It was valued at US$800mn in 2020, according to P&S Intelligence.
Food retail technology to help improve the customer experience 
The COVID-19 pandemic has caused massive disruptions across food retailers. 
The imposition of lockdowns and other restrictions on the transportation of goods and people, led to essential shopping only, bulk buying and an usually high demand for unrelated items, such as jigsaws and baking equipment. 
However, there have been technological advancements made in electronic shelf label systems during this time. 
For example, when retailers are asked by a customer to help them find an item, the employee can reduce the query response time taken to do this, which helps improve the customer experience.
Food retailers focused on customer-centric practices
Stockholm-based IT service Pricer offers 'overnight digitalisation' for supermarkets who want to swap from paper to electronic labels.
"Pricer's robust, reliable and scalable ESL solution paves the way for store efficiency and outstanding customer experience", said Helena Holmgren, President and CEO at Pricer.
In 2020, North America held the largest share in the electronic shelf label market. This was primarily because of the existence of big retail stores that are actively focusing on customer-centric practices.
Globally, Europe is predicted to see the fastest growth in the market. So far, the labels are mostly used in retail stores across France, Germany, and in the U.K. 
"We made the decision to install electronic shelf label systems after researching the product and speaking to other retailers who already use it onsite", said Dale Beckett, who co-owns a Spar. "One of the biggest attractions to the ESELs is the fact that we will know that everything on the shop floor is priced correctly. This gives us peace of mind and ultimately ensures that customer complaints about incorrect pricing are eradicated. We also expect to see an increase in margin and promotion changeovers are now effortless."