Call to protect UK retail workers from abuse as threats soar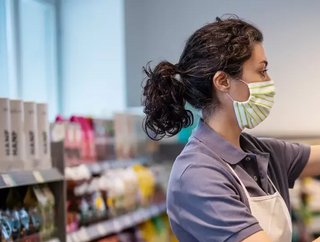 Over the pandemic period, customers have physically and verbally abused retail staff. After months of petitions for the government to act, the time is now
Over the pandemic period, retail workers in food shops across the world have been unable to join the modern trend of working from home - facing the front lines at work as they keep their communities fed. 
Yet they have been met by verbal and physical abuse from some customers and in the UK there have been calls to create a new criminal offence, to protect retail workers.
A report published on Tuesday by the Home Affairs Committee highlighted that the current police response to violence and abuse inside shops was inadequate and left workers vulnerable to abusive members of the public.
Essential retail workers on the front line of abuse
This is not the first time the safety of essential retail workers has been raised to MPs.
In November 2020, a survey by retail trade union Usdaw revealed that out of 2,000 retail staff:
76% say abuse has been worse than normal during the Covid-19 pandemic

85% of shopworkers have experienced verbal abuse

57% were threatened by a customer

9% were assaulted
Stories from retail workers included customers purposefully coughing on staff, pushing and shoving, keying staff cars and threats of violence. 
Prior to the publication of the Usdaw survey results, a petition was launched to protect shop workers, which was debated in parliament in September 2020, with a crushing response: "The Government is not persuaded that a specific offence is needed as a wide range of offences already exist which cover assaults against any worker, including shop workers."
"At a time when we should all be working together to get through this national crisis, it is a disgrace that staff working to keep food on the shelves are being abused", said Paddy Lillis, Usdaw General Secretary. "Action to protect shopworkers is needed and that is why we have launched a petition, which now has over 70,000 signatures. We were deeply disappointed by the Government's response to the petition, offering little more than sympathy, so we continue to campaign for the 100,000 signatures needed to trigger a parliamentary debate."
Now, MPs are on board. 
A new report from Parliament's Home Affairs Committee has highlighted the additional risks to retail workers. 
"Other public workers have rightly been afforded extra protection by the law in recognition of the public service they provide and the increased risks they face", said Yvette Cooper, chair of the Home Affairs Committee. "A standalone offence for assault on emergency workers has produced promising early results in increasing prosecutions. Violence and abuse towards shop workers must be treated with the same seriousness and those workers must be afforded similar protection in law."
A BBC report from January 2021 reported threatening behavior

faced by retail workers